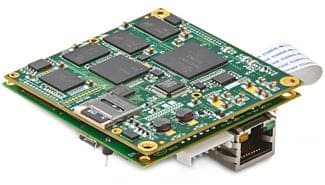 SRI International will demonstrate its field-proven, easy-to-use products for persistent surveillance and situational awareness in all environments at AUVSI's Unmanned Systems 2013.
SRI's solutions maximize efficiency and enhance security in SWaP-constrained applications, with capabilities including real-time video processing, video stabilization, digital data link, 360° surveillance, and 3D visualization.
Join SRI on booth #2413 for demonstrations of the following products:
Acadia® Real-time video processors that deliver clear, actionable information from full-motion video.
TerraSight® Intelligent surveillance solution that puts sensor control and automated alerts into one integrated 3D view of an environment
Unmanned Aircraft Systems (UAS) Demonstration Area
Tuesday, August 13, 2013 (1:45pm-2:15pm)
Wednesday, August 14, 2013 (11:15am-11:45am)
SRI's DL Micro™ miniature digital data link and video processor will be integrated with a visible/infrared camera system on a quadcopter. The demonstration will showcase real-time video stabilization, image enhancement, H.264 D1 compression, and wireless transmission to the ground control station.
For more information about SRI's capabilities view their supplier profile, or visit www.sri.com