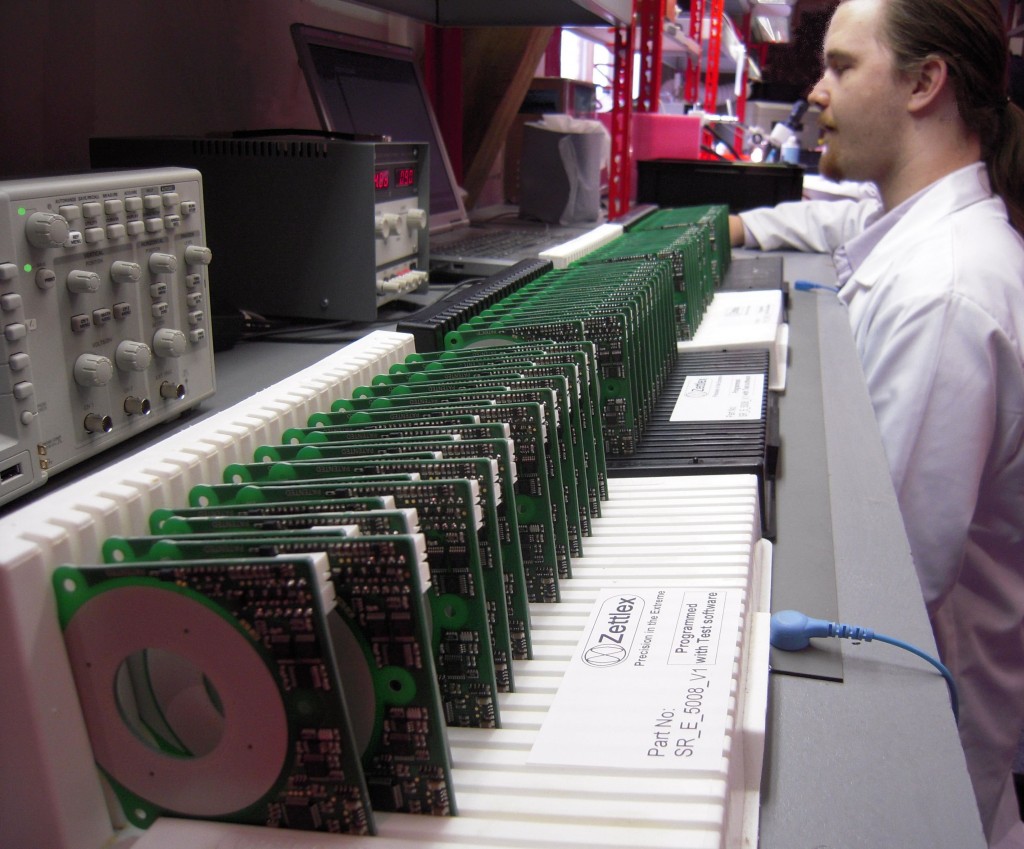 In order to meet increased demand from export markets for its high precision speed and position sensors, Zettlex Ltd has expanded its UK production facilities by an additional 6,000 square feet. The new premises are located adjacent to Zettlex's existing premises in Newton, Cambridgeshire.
Mark Howard, Zettlex General Manager comments: "Due to increased sales of our IncOder range of high precision angle encoders, particularly from countries such as South Korea, Turkey, Germany, North America and Belgium, we've had to expand our UK production facilities. We are also recruiting additional production and engineering staff to help meet this increased demand. The existing production space at Newton will be converted to R&D, new product development and prototyping facilities."
The IncOder is a non-contact, high precision absolute angle encoder, designed and manufactured by Zettlex. The measurement performance of the device is unaffected by humidity, moisture, condensation or dust and so is ideal for use in harsh environments where electrical contacts, optical encoders or capacitive devices may be unreliable. The IncOder range now includes more than 50,000 product variants.
Zettlex will be exhibiting at the forthcoming DSEI 2013 show (10-13 September 2013, Excel Centre, London), the world's largest defence and security exhibition. Zettlex will showcase some of its latest IncOder products at the show.