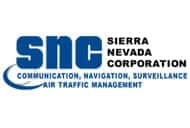 Sierra Nevada Corporation (SNC) successfully completed its second airborne demonstration for the Air Force Research Lab under its Multi Sensor Detect Sense and Avoid (MSDSA) program using a prototype radar sensor. This new Airborne Sense and Avoid (ABSAA) sensor, utilized on Unmanned Aerial Vehicles (UAV), repeatedly detected and tracked airborne intruders resulting in over 60 seconds of avoidance time, exceeding the program requirements. The ABSAA provides unparalleled performance with its sense and avoid capability.
"Our sense and avoid sensor incorporates SNC's unique Electronically Reconfigurable Array (ERA). The entire sensor has been designed and developed as an ABSAA building block that is easily scalable to serve as the solution to multiple UAV CONOPS and installation challenges," said Greg Cox, corporate vice president of SNC's Communication, Navigation, Surveillance/Air Traffic Management Business Area.
"A key program objective is to advance the technology at lower cost relative to current electronically steered antennas," said John Koger, MSDSA program manager, for the Air Force Research Lab in Dayton, Ohio.
For more than 50 years, SNC has led radar innovation and modernized radar technology development for aircraft navigation, precision approach and automatic landing systems, and now the UAV Sense and Avoid program.