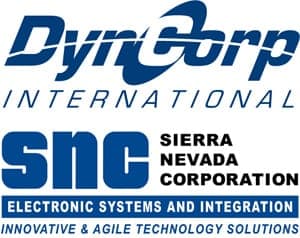 DynCorp International (DI) and Sierra Nevada Corporation's (SNC) Integrated Mission Systems (IMS) today announced a strategic alliance to provide mission critical services to customers worldwide. This alliance combines the complementary resources and unique talents of these two aerospace industry leaders to serve emerging markets, with an emphasis on commercial, domestic and international Fixed-Wing, Intelligence, Surveillance and Reconnaissance (ISR) Systems, and Unmanned Aerial Systems (UAS).
As part of the alliance, the two companies will jointly establish a Fixed-Wing Center of Excellence in Huntsville, Ala., to benefit customers such as the U.S. Army's Program Manager for Fixed Wing Aircraft. Services will include maintenance, repair, overhaul, modification, integration and installation.
"This is a powerful combination," said James Myles, senior vice president of DI's DynAviation Group. "By uniting our extensive competencies, global presence and deep relationships, together we can enhance the services we offer existing customers and pursue new opportunities in emerging markets."
'We are extremely excited to announce this alliance and the future opportunities that it represents," said Tim Owings, corporate vice president for SNC's Integrated Mission Systems business area. "Both SNC and DynCorp International bring significant and highly complementary skill sets in the UAS and ISR markets. Collectively, the alliance will allow us to continue to provide superior mission critical services to our existing customers, and attract future customers. We are honored to work with DynCorp International's DynAviation Group to expand our global footprint."
The two companies combined bring more than 100 years of experience in aviation solutions.
DynCorp International's DynAviation Group offers full-spectrum aerospace, aviation and air operations solutions worldwide, including operations, maintenance and sustainment of more than 200 aircraft types in dozens of countries. Sierra Nevada Corporation specializes in aircraft and ISR systems design, engineering, modification, integration and sustainment.