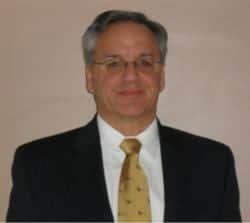 Steve Dittman has joined the Marotta Controls team as Director of Business Development, Marine Systems. Steve Dittman, a Professional Engineer and Project Management Professional, is widely recognized as an innovative leader with extensive experience in the naval sector.
Over a span of more than 30 years, Steve Dittman has managed a wide variety of defense programs, leading interdisciplinary teams of mechanical, electronic, software and systems engineering through all phases of product development. His focus has been on surface and subsea applications that include machinery control, navigation, propulsion, and power distribution. Steve will be drawing upon this expertise in his new role as Director of Business Development, Marine Systems.
Prior to joining Marotta Controls Steve Dittman served as Vice President of Advanced Programs for L-3 Maritime Systems where he had oversight of marine products and support of shipbuilding programs. He also served as Senior Program Manager for BAE Systems, where he managed commercial and defense electronic development programs.
"Steve brings extensive background and understanding of the unique challenges our customers face when developing applications for the naval environment," said Michael J. Leahan, senior vice president and chief sales officer of Marotta Controls. "He is a strong leader with energy and experience, and enhances our ability to provide superior service to our customers involved in surface and subsea applications development. We are fortunate to have him join our team."
Steve Dittman holds a BS Engineering from the State University of New York and Masters of Management from Pennsylvania State University.