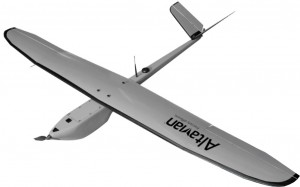 Woolpert, a national geospatial, infrastructure management and design consulting firm, has purchased its first unmanned aerial system (UAS), the Nova Block III, from partnering UAS firm Altavian.
The Nova Block III is an all-electric system that collects high-resolution, accurate imagery with the capability to delivery data in real time. The system can collect 3D mapping as well as thermal, infrared and high-definition data, making it ideal for surveying and mapping collection.
"Woolpert evaluated and tested a number of systems, and found Altavian's to best meet our needs and those of our clients," said Jeff Lovin, Woolpert senior vice president and director of geospatial services. "Unlike other systems, Altavian's Nova Block III is equipped with precision, directly georeferenced imaging sensors that provide Woolpert with the ability to collect high-resolution, survey-grade data."
In early 2013, Woolpert announced its partnership with Altavian to operate UASs and process surveying and mapping data collected by the technology. Altavian, a leading producer of UASs, delivers affordable solutions by developing customized unmanned aircraft that best correspond to a client's specific application.