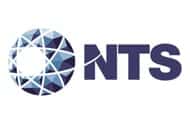 National Technical Systems, Inc. (NTS), a leading provider of testing and engineering services, announced today that it has signed a $1.6 million contract with Sandia National Laboratories to continue the development of the Harvester project, a program authorized by the U.S. Department of Energy dedicated to monitoring nuclear emissions in the atmosphere through the use of unmanned aerial vehicles (UAVs).
The new contract covers the second phase of the multi-phase project that NTS has been involved in since the start of phase 1. Sandia is a multi-program national security laboratory operated by Sandia Corporation, a wholly owned subsidiary of Lockheed Martin, for the U.S. Department of Energy's National Nuclear Security Administration.
The program, which is being managed at NTS' Albuquerque facility, includes creating and testing sophisticated airborne collection and sampling systems as well as the modular payload pods that carry the systems aboard the UAVs. The airborne collection system, named Harvester because of its collecting capabilities, can measure radiation in the atmosphere as a means of monitoring the use of nuclear devices. Once mounted on a UAV, the Harvester system can be deployed to a target area through directional devices and collect radioisotopes and other debris in the air without endangering a human crew.
NTS has been working with Sandia for more than 10 years and the new contract is indicative of the longstanding success of the business relationship, noted William McGinnis , President and CEO of NTS. It also demonstrates NTS' wide array of expertise, in terms of engineering services, design, fast prototyping and testing capabilities in the aerospace and UAV markets.
Market research estimates the global UAV market at about $15 billion, with growth up to $20 billion annually by 2020.
"We are very proud of our long relationship with Sandia, one of the world's experts in this field, and we believe this new contract with Sandia further demonstrates our expertise in this important market," McGinnis said. "We offer end-to-end services for UAVs as well as for manned aircraft, in terms of engineering, design, integration and testing. This is an important focus for us and we are committed to expanding our presence in this growing international market. We believe our experience with Sandia and with a number of the leading developers and manufacturers of UAVs can provide us an opportunity to capture additional revenue in this increasingly important market."