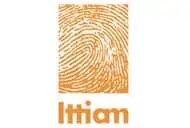 Ittiam has unveiled its latest low latency server-client streaming solution, which delivers high quality, full HD video (1080p60) at less than 70 milliseconds and less than 60 milliseconds for 720p60 video.
The ultra-low latencies achieved will further enhance the response time for real-time interactive applications. Ittiam's low latency video streaming solution has been adopted across defense, industrial and broadcasting applications.
Ittiam's latest low latency streaming solution benefits from patent-pending optimization techniques across multiple components including drivers, codecs and media framework in both the server and the client. One key innovation is optimization for slice-based processing across both hardware and software, which has significantly reduced overall latencies in both the server and the client. Latency-critical applications such as KVM over IP and vision-guided systems in industrial and defense applications will greatly benefit from this solution.
The solution can be tuned for deployment in different wireless networks or best-effort networks, making it adoptable even in portable devices, remotely operated vehicles such as unmanned aerial / ground vehicles, underwater operated robots, remote bomb detonators, etc.
Ittiam also offers a low latency HD media player on Android for mobile devices. This allows delivery of low latency video directly onto screens of mobile devices, which enables a new class of networked video applications using hand-held devices.
"Ittiam's understanding of multimedia streaming technology has enabled it to identify and implement enhancements that have enabled further reduction of latencies. With its latest solution, Ittiam brings together high quality video and low latencies, setting the stage for a wider adoption of low latency streaming," said Bhavani Gopalakrishna Rao , Senior Manager Video Networking Systems.
"Ittiam's solution, based on programmable DSPs such as the DaVinci DM8169 video processor from Texas Instruments Incorporated (TI), retains flexibility while providing low video processing and delivery latency – the best of both worlds. Ittiam's low latency streaming systems have already been deployed in latency-critical applications, including live communication, video surveillance, UAV navigation, interactive multimedia applications, collaborative medical devices and custom government and defense applications."
The low latency video streaming solution is available as an SDK with a reference application for Android and Linux that can be integrated into custom applications to enable low latency video streaming. Ittiam also offers a turnkey low latency streaming solution complete with codecs, media framework, application, board support package (BSP) and ready-to-manufacture hardware design license.
Ittiam's low latency streaming solution is available on a programmable system-on–chip (SoC) such as TI's DaVinci DM8169 video processor. Unlike ASIC-based implementations, the programmable system provides greater flexibility in adapting the video for application-specific use cases along with other differentiating algorithms.
Salient features of the low latency solution on TI's DaVinci DM816x video processor platform include full HD (1080p60fps) low latency streaming multi-screen encoding, encryption for secure streaming with digital signatures for detecting video tampering.
The low latency streaming solution on TI's DaVinci DM8169 video processor platform will be showcased on the Ittiam booth at the NAB Show 2013, Las Vegas from April 8 to April 11, 2013.