SIBAT, the International Defense Cooperation Division of the Israel Ministry of Defense, is promoting defense cooperation between Brazilian and Israeli companies. 28 companies will display the latest, most advanced defense and Homeland Security (HLS) technologies at Israel's National Pavilion at LAAD 2013 defense and security exhibition in Rio de Janeiro 9-12 April 2013, Hall 4. Some of these solutions will be unveiled publicly for the first time.
"We are excited to take part in this important defense and security event in Brazil" Brig. General (IAF) Shmaya Avieli, Director of SIBAT said. "The advanced technologies and solutions to be displayed by the companies at the Israeli Pavilion are addressing many of Brazil's unique requirements and provide the foundation for successful cooperation and technology sharing for the mutual benefit of our two countries."
In addition to aerospace and defense systems, advanced technology solutions on display will address homeland security challenges and different threats including border and maritime security, drug trafficking, terror threats, emergency response etc.
Addressing the evolving needs of Brazil in securing a number of 'mega events', including the FIFA World Cup in 2014 and 2016 Olympic games, SIBAT will highlight specific capabilities in which Israel is considered a world leader – such as command and control and unmanned systems.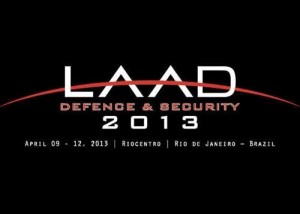 The displays at the Israel national pavilion will include a range of unmanned systems currently operational in border security and infrastructure protection. The displays will also feature multi-mission command and control solutions designed to respond simultaneously multiple threats at different scenes, especially in critical capability for security management of mega events.