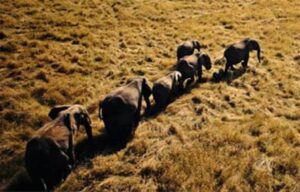 The Mission was to create a high-end documentary for NBC about the big wild animal migration from the Serengeti to the Masai Mara.
The Challenge was to be as quiet as possible to come as close as possible to the wild animals. The use of a helicopter or an octocopter was no option due to their noisy mode of operation.
The Unmanned Aircraft selected was a microdrone md4-1000 piloted by Ferdinand Fischer, owner of slamartist.com.
The Result speaks for itself: For the first time high-end video footage has been created at such short distances to shy wild animals from the air.
Watch the Video Below