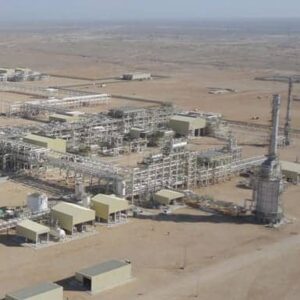 A leading oil firm in Oman has employed an Unmanned Aerial Vehicle to undertake its first ever live flare inspection at one of its interior oilfield locations, the company has announced.
According to a report in the Oman Daily Observer, the drone is designed to survey live flare emissions at the Petroleum Development Oman's (PDO) facilities and is one of several achievements reported by the company last year. PDO is a majority Government-owned oil and gas producer.
According to the report, the aerial mission was part of PDO's ongoing efforts to minimise its impact on the environment, production interruptions and HSE exposure.
"Our innovative approach means PDO has continued to embrace new ways of thinking and working. Both in our coastal operation and in the interior, the latest technology is being deployed to discover new reservoirs, improve recovery from unconventional wells, reduce energy consumption and increase collaboration," the newspaper quoted the company as saying.
The company also rolled out equipments last year including an innovation, known as Nibras, which is described as a Web-based well monitoring tool developed in-house for well and reservoir management.
Equipped with 'smart alarms', this tool is useful in identifying the cause of an alarm. The biggest highlight of last year for the company was an ongoing pilot study involving the use of concentrated thermal energy from the sun to produce low-cost, low-emission steam to extract heavy oil, said the report.
Source: HBL