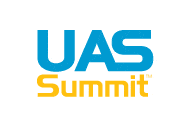 Frost & Sullivan's Senior Industry Analyst Michael Blades will serve as chairman of the 9th Annual Unmanned Aerial Systems (UAS) Summit held at the DoubleTree by Hilton Washington, in Arlington, VA on January 28-30, 2013.
The UAS market is growing at a fast rate within the defense community. UAS platforms allow the Department of Defense (DoD) to project lethality and ISR capabilities without endangering the lives of pilots. UASs are often thought of as useful tools for military and commercial applications which are dirty, dangerous, or dull.
"The UAS training market is a significant growth market and will continue to grow rapidly as UASs are adopted by more and more non-DoD government agencies and integrated into the National Airspace System," said Frost & Sullivan Senior Industry Analyst Michael Blades. "Many colleges and universities are adding UAS courses and degrees into their curriculums to capitalize on this trend."
The UAS Summit strives to not only give attendees top trends in the market, but to also provide a warfighter's perspective. This year's summit will focus on two key areas: UAS strategy/policy and UAS emerging technology.
View the UAS Summit event listing for full details.