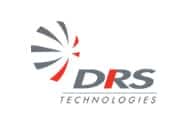 DRS Technologies, Inc, a Finmeccanica Company, announced that its DRS Signal Solutions business unit has unveiled the Picoflexor, a next generation high-performance, software-defined radio (SDR).
Building on the success of its predecessor, the Picoceptor, the Picoflexor is the industry's first SDR containing the Xilinx® Zynq™-7000 EPP devices. This enhancement is facilitated by the combination of iVeia's™ Atlas™ small form factor, low-power processing modules, and the proven high-performance RF technology of DRS.
The Picoflexor's inclusion of next generation digital processing technology enables users to integrate more of their application in the radio to create a tactical device with unparalleled performance. Additionally, the Picoflexor supports enhanced development tools and options for embedded GNU Radio and SCA based frameworks that enable rapid inclusion of existing open source and industry developed waveforms.
"iVeia's™ close relationship with Xilinx® facilitated an early release of the Zynq™-7000 EPP technology to us," explains Jim Shea, vice president of DRS Signal Solutions. "We are well known for high-performing, low size, weight and power (SWaP) RF products on the market. Our development effort with iVeia™ and Xilinx® to integrate the Zynq™-7000 devices into our Picoflexor solidifies this leadership position."
"By providing a complete, dual ARM Cortex-A9 MPcore processor system tightly integrated with programmable logic and high-speed I/O resources, the Zynq™-7000 EPP provides system integrators such as DRS with an ideal processing platform for applications like software defined radio," says Lawrence Getman, vice president of Processing Platforms at Xilinx®. "These devices enable massive parallel processing capabilities on top of endless customization opportunities for developers to balance software and hardware programmability optimized to specific application requirements."
"We are pleased to be part of this exciting new product," notes Michael Fawcett, chief technology officer for iVeia™. "Zynq™7000 EPP offers great value for our applications, as these devices consume considerably less power than two-chip processor plus FPGA configurations for the same use."
DRS Signal Solutions is a world class provider of commercial-off-the-shelf and custom SIGINT solutions.  These solutions leverage almost 50 years of leadership in the design, development and manufacture of a broad range of high performance radio frequency surveillance equipment. The company also is a performance-value leader in products that redefine and extend the limits of integrated recording, processing and specialty storage systems for the SIGINT, instrumentation, information assurance, and telemetry and telecommunications markets.
DRS Technologies is a leading supplier of integrated products, services and support to military forces, intelligence agencies and prime contractors worldwide. The company is a wholly owned subsidiary of Finmeccanica S.p.A. (FNC.MI) which employs approximately 70,000 people worldwide.  For more information about DRS Technologies, please visit the company's website at www.drs.com.