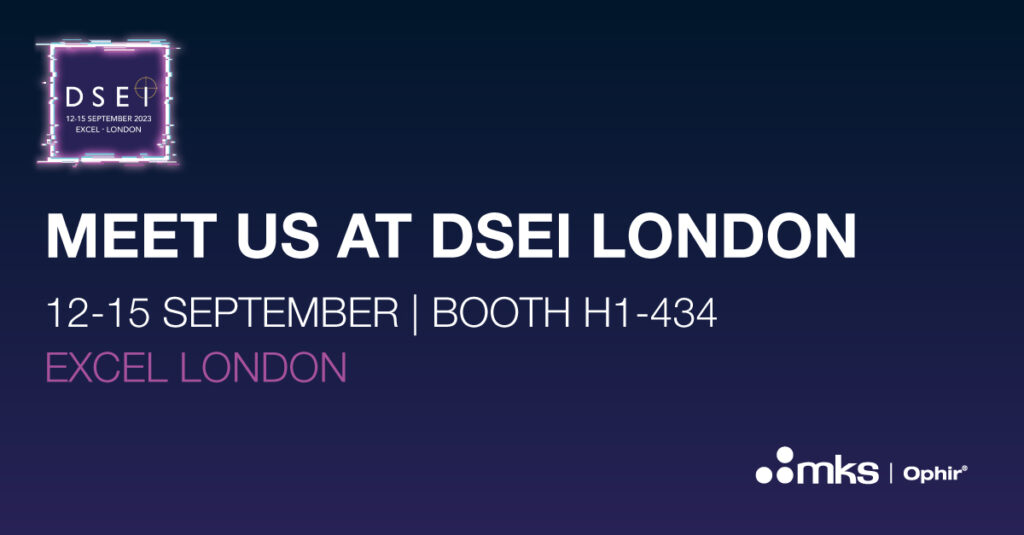 Ophir Optronics Solutions, an MKS Company, will be showcasing the latest combat-ready IR optics at DSEI London, and ADEX Seoul, including custom OEM optical components, 1-FOV IR lenses, and complex award-winning continuous zoom lenses, for airborne, security and surveillance observation systems and C-UAS applications.
Consistently delivering unique designs for air-land and naval defense applications, Ophir will be giving live infrared thermal imaging demonstrations over a 4-meter-high screen, highlighting the exceptional performance of the Ophir continuous zoom lens.
Products featured include:
Participants can witness firsthand the unparalleled imaging capabilities that set Ophir products apart:
DSEI Expo in London – Booth H1-434, September 12th-15th 2023
ADEX Defense Expo in Seoul – Booth C355, October 17th-20th 2023
A trusted partner and optics supplier for the most forward-thinking defense and security companies worldwide, Ophir operates a US ITAR-certified European site located in Bucharest, Romania, a NATO member country.
Contact Ophir to set up a meeting at either DSEI London or ADEX Seoul >>