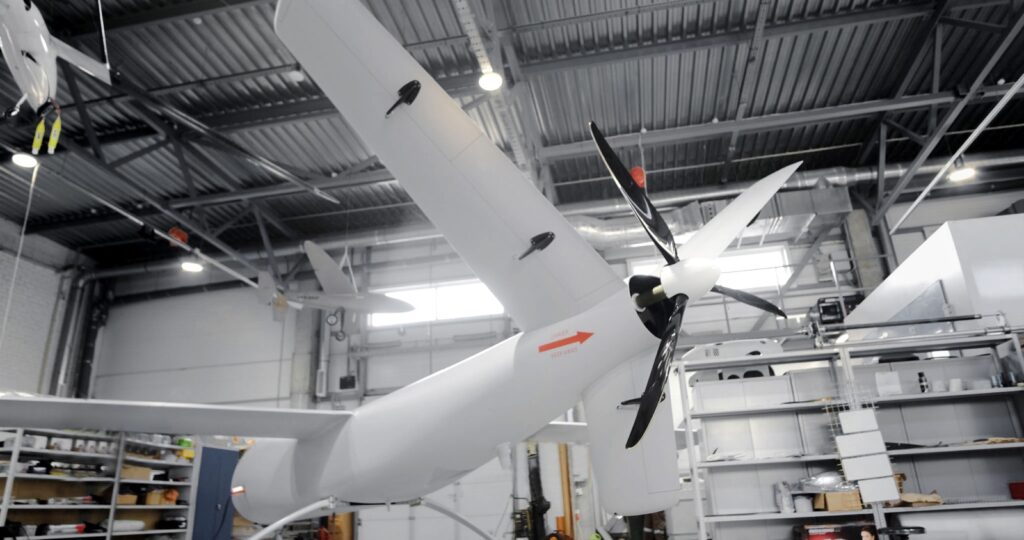 Cutting-edge unmanned systems technology company UAVOS has launched a new composite manufacturing facility to produce composite parts for structural unmanned aircraft sub-assemblies.
The facility is able to produce composite structural components and assemblies, including fuselage and wing parts, skin panels, and moveable surfaces.
Capable of having proven industrialized capabilities in composite production, the new processing line substantially improves the process and cost efficiency with reduced waste and energy consumption to produce advanced composite parts.
UAVOS' new composite production shop consists of different areas for particular processes, applying the most important composite technologies: RTM (Resin Transfer Molding), autoclave, and hand lay-up. It's equipped with the factory machinery, electronic equipment, and advanced tools for the painting, curing, cutting and lamination of composite fibers.
"UAVOS continues on its path of investing in new technology and production equipment that supports sustainable solutions for our customers," says Aliaksei Stratsilatau, Co-Founder and CEO of UAVOS. "With a well equipped production environment UAVOS is able to meet the high-quality requirements for the most complex composite components for unmanned aircraft".