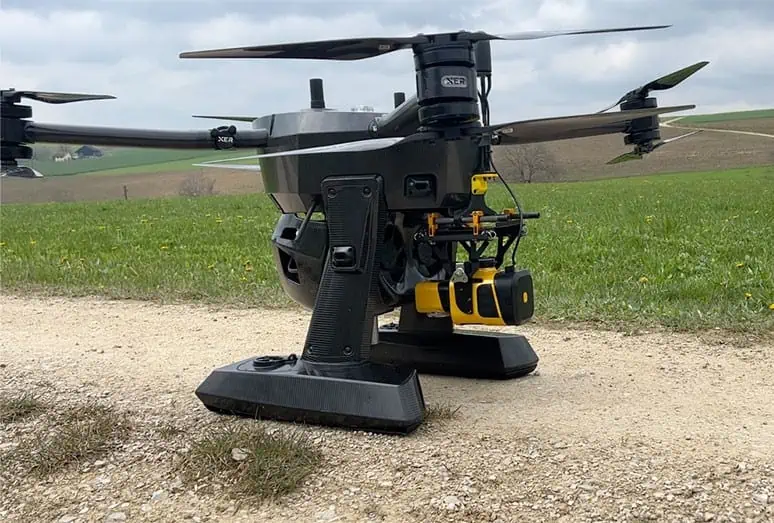 Yellowscan LiDAR has been tested and certified as compatible with the Xer Technologies X8 unmanned aerial vehicle (UAV) platform.
Test flight operations and data acquisition has been performed under supervision of MOST Robotics GmbH, a German drone distribution and integration company, which analyzed the data from multiple flights and confirmed high quality results.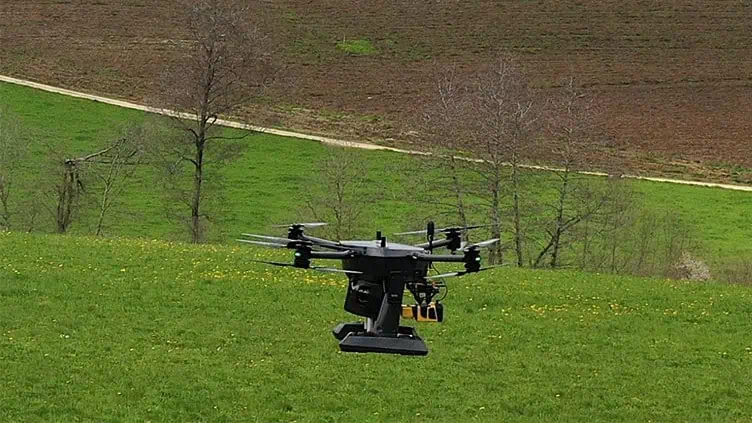 By combining the systems from Xer and Yellowscan, users are now able to acquire high resolution LiDAR data from several hours continuous flight operations.
Xer's X8 can be launched within 2 minutes and based on its unique hybrid-electric technologies, carries payload of more than 7 kg and can fly up to 2.5 hours under adverse weather conditions. This new collaboration opens up the door towards cost-effective high-end and long-distance Beyond Visual Line of Sight (BVLOS) infrastructure inspection including powerlines, railroads and pipelines.