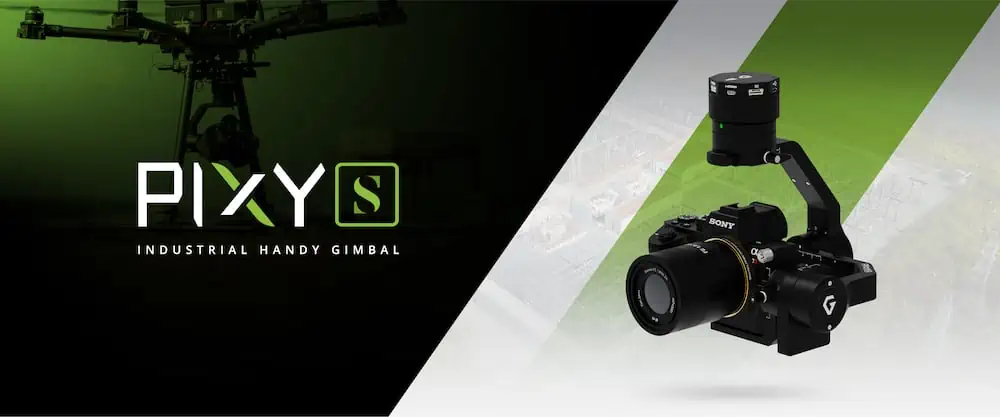 Gremsy, a leading manufacturer of gimbal stabilizers for professional cameras and drones, has launched Pixy S, an innovative industrial gimbal that is designed for the Sony α7R IV camera and is compatible with multiple drone platforms.
According to Gremsy, the new Pixy S is intended for mapping and inspection and is highly optimized for flight time, stability, and high precision.
Key Features & Benefits
SMART DESIGN FOR SONY α7R IV
Pixy S is tailor-made for Sony α7R IV – a full-frame camera with 61 megapixels that gives top image quality for mapping and inspection. The Pixy S aims to simplify the set-up steps without complicated balancing (*) because the new camera cage fits and secures the camera body by an advanced 'slide & lock' mechanism.
(*) It must balance for the first time and adjust for each lens change.
SUPERIOR OPERATIONAL PERFORMANCE
Pixy S combines the powerful motor of the Gremsy T3V3 with the compact design of Pixy U. In particular, the tilt cage module optimizes size and weight with full built-in functions.
As a result, when setting up with Sony α7R IV and SEL55F18Z, Pixy S is less than 550g in weight and increases by 25% in flight time compared with Gremsy T3V3. Additionally, the Pixy S upgraded with a new Hotshoe signal connector allows geotagging pictures with high precision.
The Inertial Measurement Unit (IMU) sensor upgrades in the new position of the tilt cage module to enhance angle accuracy. The new design can be attached and detached easily in two steps: sliding the L-cage and locking the clamp. Thus, it allows switching to another camera system quickly.

UNIVERSAL COMPATIBILITY
Pixy S is compatible with multiple drone platforms using Pixhawk/CubePilot/Skynode, opening up more versatile drone options for industrial inspection and mapping missions, with a focus on user-friendliness and lighter weight for extended flights.
OPEN SDK DEVELOPMENT
Open SDK is enabled on Pixy S with Sony SDK and gSDK samples, which allows embedded system development for many applications.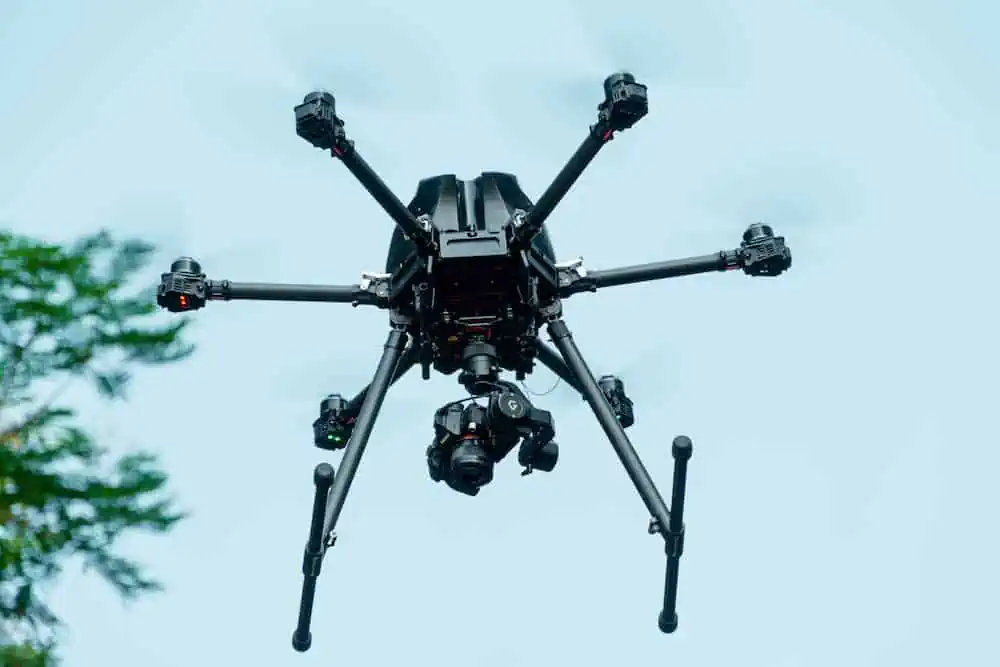 Quick Specifications:
Gimbal Weight: ~560g/ 1.2 lbs
Dimension (DxWxH): 140mm x 127mm x 183mm
Supported Cameras: Sony α7R IV
Supported Drones: drones using Pixhawk/CubePilot/Skynode FC
Lens Compatibility: SEL28F20, SEL35F28Z, SEL55F18Z, SEL24F28G, SEL40F25G, SEL50F25G