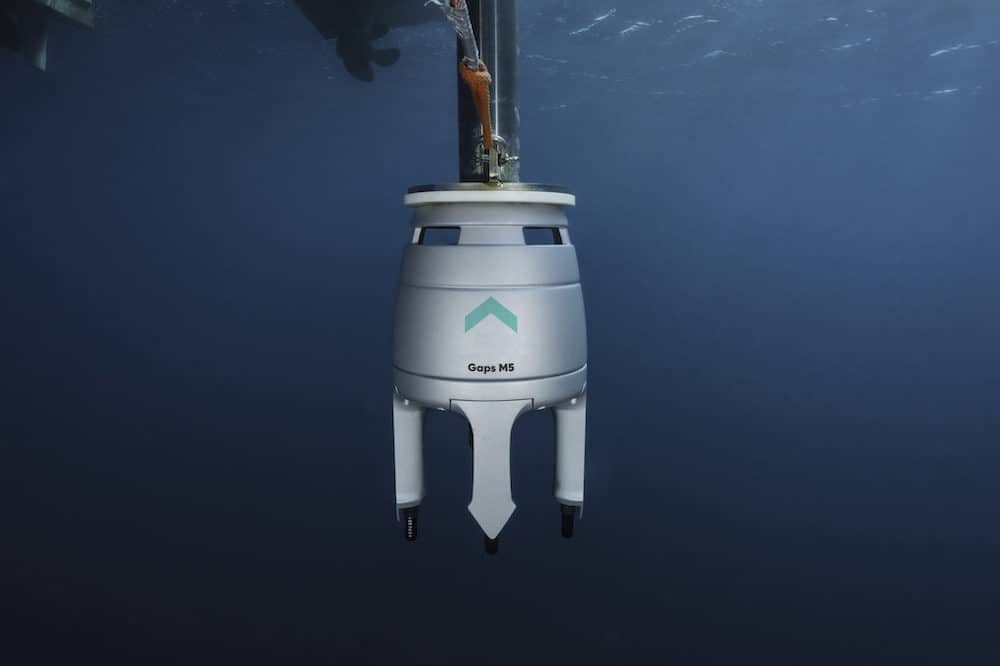 Grandeur Subserv Ltd, a company specializing in underwater and environmental engineering services, has acquired the Exail Gaps M5 USBL system for shallow water geophysical surveys on the Nigerian coast.
Grandeur was looking for an agnostic acoustic positioning system compatible with third-party transponders and capable of accurately tracking any asset in very shallow water.
Embedding a motion sensor based on Exail FOG technology for stable heading roll and pitch compensation and a true north reference, Exail's Gaps M5 offers a positioning accuracy of 0.2% up to 995m operating range. It achieves maximum reception and transmission power levels, as well as interference cancellation capabilities to ensure optimal positioning data even in demanding underwater environments.
Designed for subsea positioning needs of 1,000m or less, Exail's Gaps M5 is extremely efficient in shallow water and horizontal conditions and is suitable for any tracking operations, from diver to multiple subsea assets or inspection ROV tracking. Pre-calibrated, compact, and lightweight, it is easy to integrate and operate from any small vessel with reduced crew onboard, or deployed on instrumented buoys, making it ideal for nearshore oil and gas applications.
"As part of a survey to determine the location of pipelines or hazards that could impede drilling on the Escravos field, we have to track sensors in water depths ranging from 8 to 100 m, which is a real challenge, especially since our client expects centimeter accuracy in positioning these sensors," said Oge Dangogo, Project Coordinator at Grandeur Subserv Ltd. "We recently discovered and acquired the USBL Gaps M5 system for this purpose and we are fully satisfied! With exceptional horizontal tracking capabilities, the Gaps M5 has met and exceeded our customers' expectations by accurately tracking sensors to a layback of 100m in water depths of 40m with centimeter accuracy."
"Since its launch in 2020, Gaps M5 has been met with great success worldwide and has proven its capabilities for shallow water operations. It is increasingly requested by our customers for nearshore and offshore applications in West Africa, who particularly value its outstanding positioning performance in very shallow waters, but also its ease of deployment, handling, and maintenance in the field," said Rahim Kadir, Business Development Manager at Exail. "On top of that, Gaps M5 is export free, so units can be delivered worldwide within a few days to meet urgent needs."