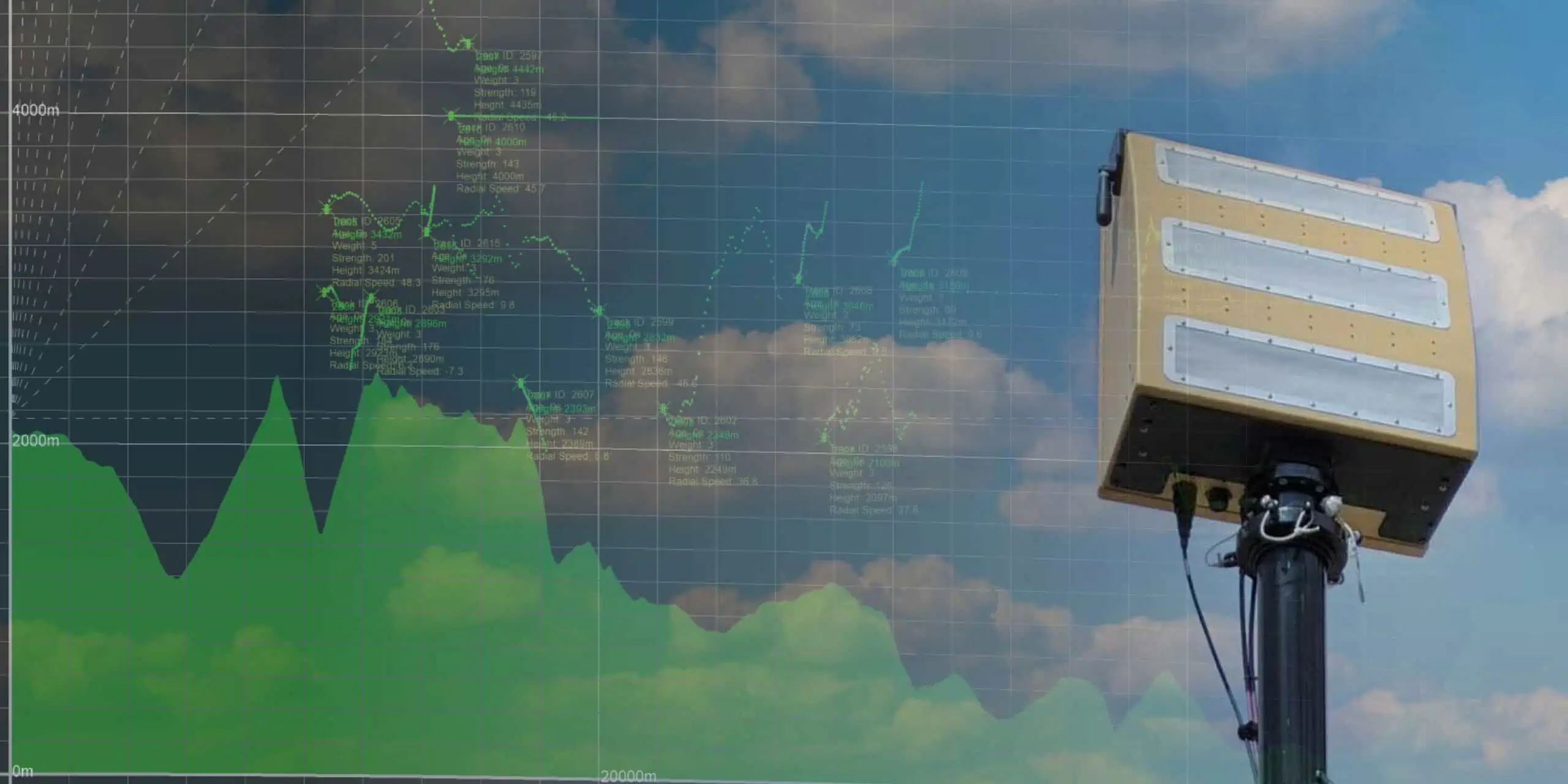 Cambridge Pixel's 3D tracking software has been supplied to Blighter Surveillance Systems for use with the innovative A800 3D multi-mode radar, which performs air, ground and sea detection functions simultaneously. The combination of advanced tracking software with state-of-the-art solid-state radars provides enhanced surveillance of critical infrastructures and battlefields, protecting against small and fast-moving threats such as drones and USVs (unmanned surface vessels).
Cambridge Pixel's new SPx Tracker-3D is a primary/IFF radar tracker, with automatic track initiation that takes in plots from the sensor to create and maintain tracks, which can be output in ASTERIX format for external display or subsequent fusion processing. The software is capable of tracking up to 4,000 targets, and allows users to configure target dynamics and heights appropriately, associating new plots with existing tracks, so that positions can be accurately updated using Kalman filters. This is essential to ensure that noise from the measurement and possible manoeuvres of the targets are taken into account, filtering to accommodate varying degrees of uncertainty in the measurement process.
SPx Tracker-3D reads terrain data at start-up to define the 3D space surrounding the radar sensor, assessing whether targets are likely to be lost because of the terrain. Using the built-in web server and a standard browser, operators are able to move the viewpoint in real-time to help inspect targets of special interest, enjoying visualisation of plots, tracks, terrain and the associated configuration data.
Blighter Surveillance Systems' A800 multi-mode radar provides plot detections in 3D, and, when used with Cambridge Pixel's new tracker, height data can be used to discriminate between surface and airborne targets. This capability represents a significant step forward in the counter-UAS application area, as it allows the sensitivity of the radar to be increased for enhanced detectability without an associated increase in false alarms.
Mark Radford, co-founder and CTO of Blighter Surveillance Systems, said: "We have been successfully using Cambridge Pixel's SPx Server 2D tracker with our 2D radars for many years, and we are very pleased to be employing their new 3D tracker with our 3D radar. The combination of the two technologies provides a step change in capability, particularly in the multi-mode and Counter-UAS applications."
David Johnson, CEO of Cambridge Pixel, commented: "We are delighted to be working with Blighter Surveillance Systems with this newly-launched software. Our aim with this product is to provide radar manufacturers and integrators, like Blighter, with an elegant, flexible and powerful solution, capable of reliably tracking difficult targets in complex 3D environments."