Leading developer of high accuracy navigation technologies Advanced Navigation has released a case study detailing the use of the Certus Evo on Nextcore's RN100 UAV LiDAR.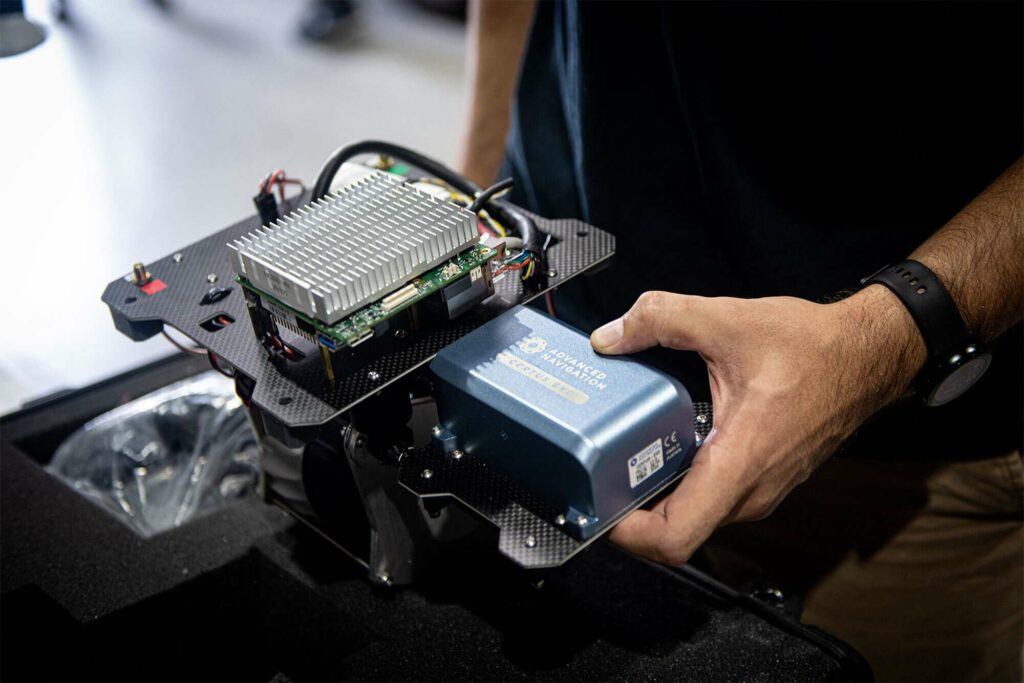 Australian-based company Nextcore specialise in making UAV-mounted LiDAR systems and their solutions have been used in the mining industry by surveyors and environmental specialists all over the world. Nextcore's passion to continually improve the technology of UAV LiDAR led to the RN80 project, a UAV-mounted LiDAR payload that could be flown higher in the air and still deliver a survey-grade dataset.
The Challenge
Previously Nextcore's UAV-mounted LiDAR could only fly at 50 metres above the ground, which ran the risk of colliding with vegetation. To avoid this, the team set the goal of increasing their altitude to 80 metres above the ground.
Operation at this altitude not only reduces the risk of collisions with trees, but it enables surveyors to cover larger areas, greatly improving the solution's efficiency. However, this ambition came with increased risk.
"The problem with flying a UAV LiDAR payload higher off the ground is the higher you fly the more inaccuracies you build into the LiDAR dataset" says Ashley Cox, COO and Co-Founder at Nextcore.
"The challenge was finding hardware we could put into the system that would allow us to achieve a survey-grade outcome even though we were flying our drones higher."
The Solution
After reviewing the different inertial navigation systems available on the market, the Nextcore team selected Advanced Navigation's Certus Evo to be used in the RN80 payload. The low-SWaP, GPS-aided INS and AHRS module contains a dual antenna RTK GNSS receiver, coupled with an AI-based sensor fusion algorithm.
The Certus Evo was chosen because:
It was highly accurate, reducing any angular errors from flying higher
It was easy to integrate into Nextcore's existing systems
It was cost effective, allowing Nextcore to pass their savings on to their customers
Soaring Above Expectations
"When we had done our calculations, we expected we'd be able to fly 80 metres above ground level" says Ashley. Instead, the Certus Evo performed so well it enabled Nexctore to produce a UAV-mounted LiDAR that operates at 100 metres above the ground, exceeding the initial goal. This became the RN100 UAV LiDAR, which allows Nextcore's customers to fly more safely, cover a larger area and still achieve a survey-grade outcome.
John Colvin, Chief Revenue Officer at Advanced Navigation commented, "We are excited to have partnered with Nextcore on this very strategic initiative to expand their capabilities and exceed their expectations for delivering on their business objectives," continuing, "Nextcore has always been on the forefront and cutting edge by pushing the boundaries with their UAV-mounted LiDAR systems. This has driven us to produce our next generation of navigation solutions, like the Certus Evo, which will provide the highest performance results in the industry. We are looking forward to our continued partnership with Nextcore and accelerating their success as they pursue their global expansion."