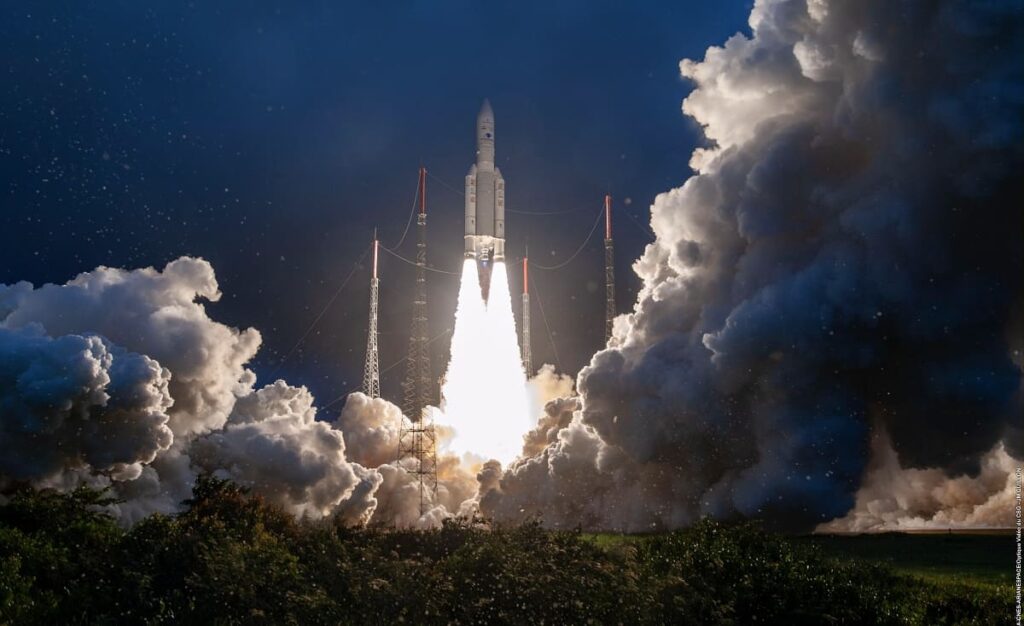 iXblue has confirmed that, working in partnership with Safran Data Systems, it has developed the inertial navigation system (INS) used in KASSAV1 (Kit Autonome de Sécurité pour la SAuvergarde en Vol), an autonomous safety system used in European space launch rockets. The system, created by CNES (Centre National d'Etudes Spatial), is designed to increase the performance of the current in-flight localisation system of rockets such as the Ariane 5 that are launched from the European spaceport in French Guyana.
KASSAV1 fuses data from iXblue's fiber optic gyroscope (FOG)-based INS with the output from a GNSS receiver. It was successfully deployed for the first time during the recent Ariane 5 launch, allowing CNES to autonomously track the rocket at all times with high precision.
iXblue's technology benefits from 20 years of experience with space applications, with its Astrix FOG currently on board more than 25 satellites. iXblue took just 18 months to develop the new system, which is able to maintain performance in the extreme environments faced by the rocket.
Guillaume Lecamp, Manager for iXblue Space Activities, commented: "iXblue is very proud to be part of KASSAV1. One of the biggest challenges was to create a system able to resist vibrations and shock while maintaining performance. In addition to this ability, it was designed to withstand vacuum and important temperature variations. The environment for Ariane rockets is exceptionally aggressive, and the KASSAV1 project demonstrates how robust the FOG technology and iXblue systems actually are."