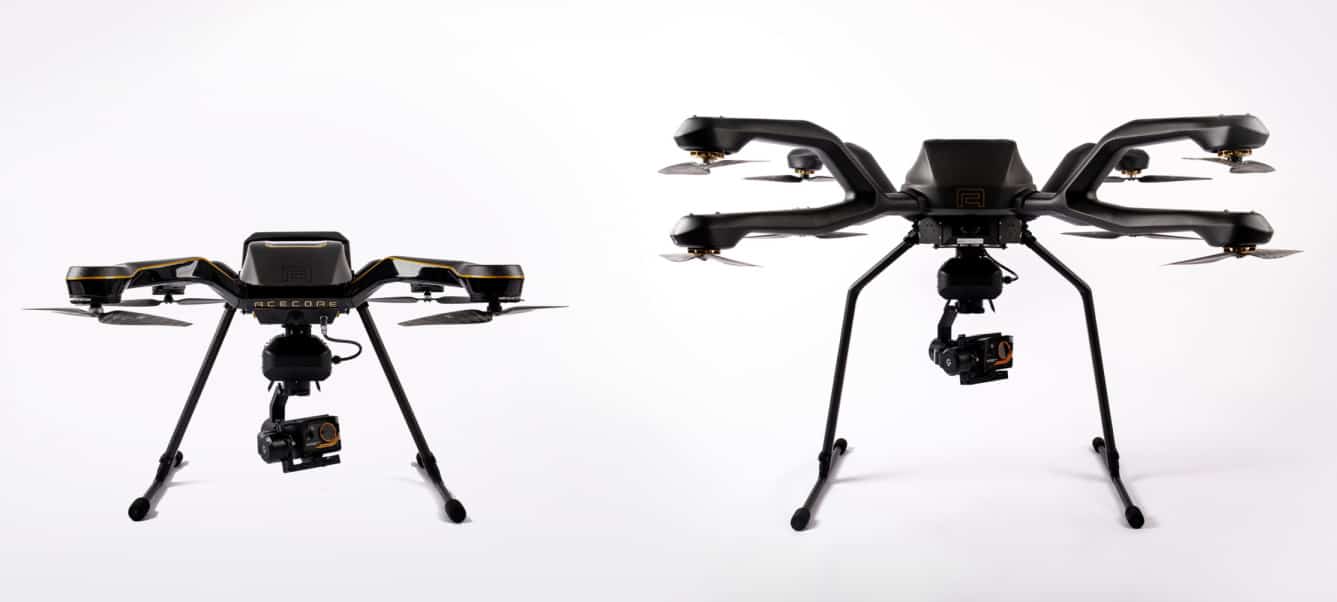 Acecore Technologies, a designer and manufacturer of unmanned aircraft systems (UAS), has announced that it is renewing its partnership with thermal imaging solutions company Workswell. The companies have been working together to develop European-made alternatives to existing drone and camera solutions for the global UAS market.
Workswell infrared cameras are widely used around the world, offering features such as 1280 x 1024 resolution, up to 10x optical zoom and a radiometric temperature measuring range of up to 1.500°C. The cameras can be controlled from the ground using Workswell's WIRIS OS operating system, which includes a variety of capabilities for security and measuring applications, extending the camera's metrological capabilities. All of Workswell's UAV-series cameras are equipped with WIRIS OS for an easy and user-friendly experience.
Acecore have designed a dedicated UAS for each of Workswell's line of infrared cameras, including the GIS320 gas detection camera and the dual-sensor WIRIS Security system. The bundled solutions include a drone and a camera as well as all necessary peripherals such as the gimbal, transmitter and video link. These ready-to-fly bundles will be available from Acecore as well as Workswell sales points and official distributors.
Acecore's Neo and Zoe multirotor drones are built from high-quality materials and designed to serve as a robust and versatile solution for a variety of applications, including cinematography, inspection, aerial surveying and security. With lightweight carbon fiber frames and high-power motors, users can field payloads of up to 9kg with a maximum takeoff weight of just under 25kg. Both Neo and Zoe come fitted with a smart module that integrates GPS and drone flight data directly into collected images, thus optimising PPK.
Youri van Helden, marketing manager at Acecore, commented: "Acecore have been working with Workswell infrared cameras ever since we recognized the thermal inspection industry for power lines, solar panels, wind turbines etc. Integrating the first generation WIRIS dual sensor camera as a payload option for our drones enabled Acecore to deliver a complete solution. Revamping the partnership allows us to work even more closely together and take advantage of Workswell's extended product range."
Adam Svestka, Head of Global Business Development at Workswell, stated: "Having a thermal camera payload without a robust, stable and professional UAV will not satisfy the customer's needs. Workswell & Acecore's partnership creates end-to-end UAV systems including all elements needed for professional work such as the drone itself, thermal payload, gimbal, controller, RTK etc. for any kind of application. The customer gets the full package: a plug & play solution to carry out their job accurately, fast and without additional accessories or software."