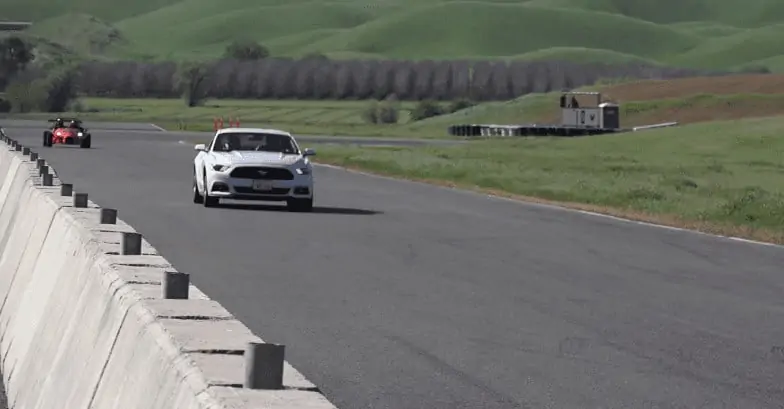 Xsens has confirmed that they took part in the second 'Self Racing Cars' track day at Thunderhill Raceway, California in April 2017. The autonomous car racing series has been set up to allow both companies and hobbyists to test their autonomous vehicles and gather data from sensors, cameras, and algorithms.
At the event, Xsens tested their motion tracking technology in high-performance automotive conditions. The MTi-G-710 GNSS/INS was mounted on a race-ready Ford Mustang and logged data from multiple high speed runs around the track. Watch the video:
Xsens' GNSS/INS inertial sensors are currently used in a number of fully autonomous cars, including those developed by AutonomouStuff and Vector.ai, which came 2nd and 3rd respectively in the fastest autonomous lap competition at the latest track day.
AutonomouStuff has integrated the Xsens MTi-G-710 GPS-aided, IMU-enhanced GNSS/INS into the majority of their cars and perception kits. They use the MTi-G-710 as a GPS, as well as a roll, pitch, and yaw measurement unit. Team at AutonomouStuff commented: "At the price-point and from a quality standpoint, the Xsens MTi-G-710 is by far the best option for GPS and IMU in a small, easy to integrate package".
Vector.ai has also selected the Xsens MTi-G-710 GNSS/INS for an End-to-End learning solution, where localization and mapping are critical.