Video: UAV Factory Penguin C Unmanned Aircraft System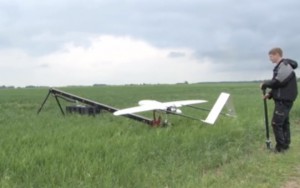 UAV Factory's Penguin C UAS is a breakthrough product in terms of performance, reliability and cost efficiency. The aircraft fits under 55 lbs regulation requirements, equipped with parachute recovery system and the state of art avionics, powerplant and software. Penguin C is capable of operating from unimproved terrain, day and night for over 20 hours.
UAV Factory has produced a video highlighting the features and capabilities of the platform, with footage of catapult launch, parachute deployment and recovery to ground. The video can be viewed below.
Sign up to our weekly newsletter to get articles like this sent directly to your inbox.
Visit the UAV Factory Company Profile