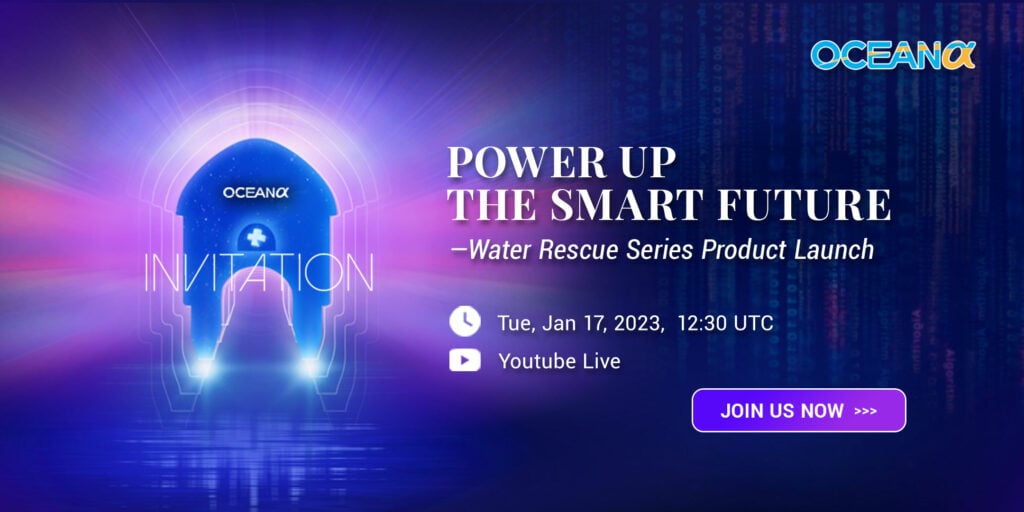 With over 13 years experience in maritime unmanned systems technology, OceanAlpha specialize in unmanned and autonomous solutions for a wide variety of marine applications, including emergency search and rescue, hydrology, scientific exploration, hydrographic surveys and inspections, security patrol and more.
In the live webinar being hosted at 12:30 UTC, on Tuesday 17th January 2023, OceanAlpha will be introducing the latest products from the expanding water rescue series. OceanAlpha's latest, most innovative and cutting-edge water rescue products will be presented during the 30-minute virtual launch.
Register your interest for the online product launch here >>
Water Rescue Series – Product Highlight:

Online Distributor Conference
The launch event will be followed by the OceanAlpha Online Distributor Conference. Pre-registration is available here if you are interested in becoming part of the global distribution network and receiving further information regarding the distributor policy and price list for the newly launched products.
"We believe that "Many Hands Make Light Work." Together, we can power up a brighter future where unmanned technology is widely used for water rescue, safeguarding individuals and our communities around the clock. Everyone can easily get involved in lifesaving missions with zero risk." – OceanAlpha