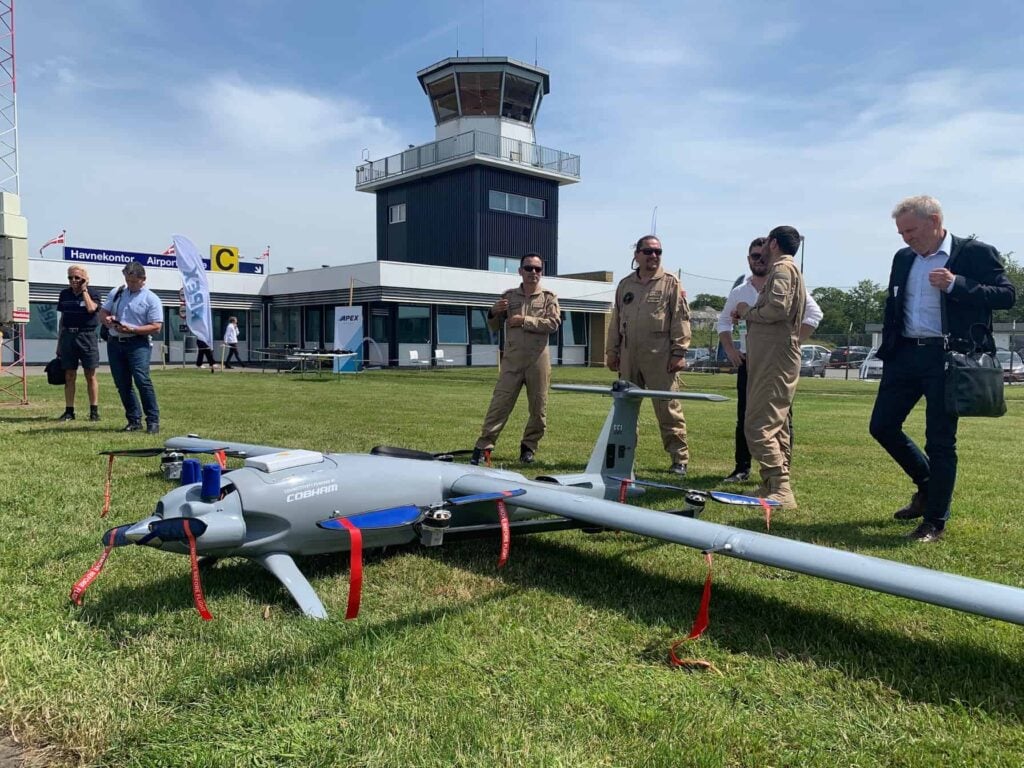 A-TechSYN, a leading developer of advanced autonomous aerial vehicles for government, military, civilian and commercial applications, has partnered with Unmanned Systems Technology ("UST") to demonstrate their expertise in this field. The 'Gold' profile highlights the company's UAV (unmanned aerial vehicle) solutions, which have been specially designed with low ownership and operating costs and minimal MRO in mind.
A-TechSYN's UAV platforms have been designed with a range of advanced features that make them highly suited for both current and future drone operations. These include:
Swarm capability that allows one operator to control multiple drones, with automatic formation-keeping
Seamless integration with Altitude Angel's UTM (unmanned traffic management) platform
Optional SATCOM capability with the Cobham Aviator 200 H/W terminal
AWS-based cloud GCS software allowing pilots to monitor UAVs from anywhere in the world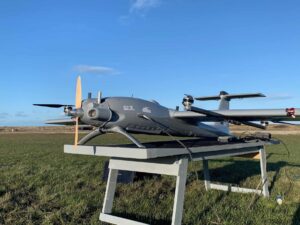 The CGT50 is a versatile fixed-wing hybrid VTOL UAS with autonomous capabilities that can be operated by a team of two people. With an EFI gasoline engine as well as a backup battery, it uses electric motors for vertical takeoff and landing and requires no catapult or runway.
The platform uses separate encrypted communications links on distinct frequencies for C2 and payloads, and also includes redundant mission-critical systems including ailerons, elevators, pitots, GPS, IMUs and altimeters.
The CGT50 is ideal for a wide range of civilian and defense applications, including ISR (intelligence, surveillance and reconnaissance), border patrol, SAR (search and rescue), industrial inspection, and precision agriculture.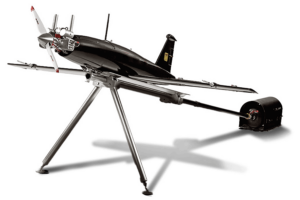 The CNG-V is a catapult-launched fixed-wing UAS designed to function as a reusable low-cost training asset or target drone. Powered by a two-stroke gasoline engine with a Li-Po battery for onboard electrical systems, the aircraft can perform belly landings or deploy a parachute for recovery.
The platform incorporates a number of built-in safety features, including dual C2 links on distinct frequencies, dual redundant mission-critical systems (ailerons, elevators, pitots, GPS, IMUs and altimeters), and an FPV tail camera for enhanced situational awareness.
The CNG-V can be optionally equipped with ADS-B In and Out. Payloads can be easily integrated onto the platform with the use of proprietary CAN communications modules.
To find out more about A-TechSYN and their autonomous UAVs and target drones, please visit their profile page: https://www.unmannedsystemstechnology.com/company/a-techsyn/