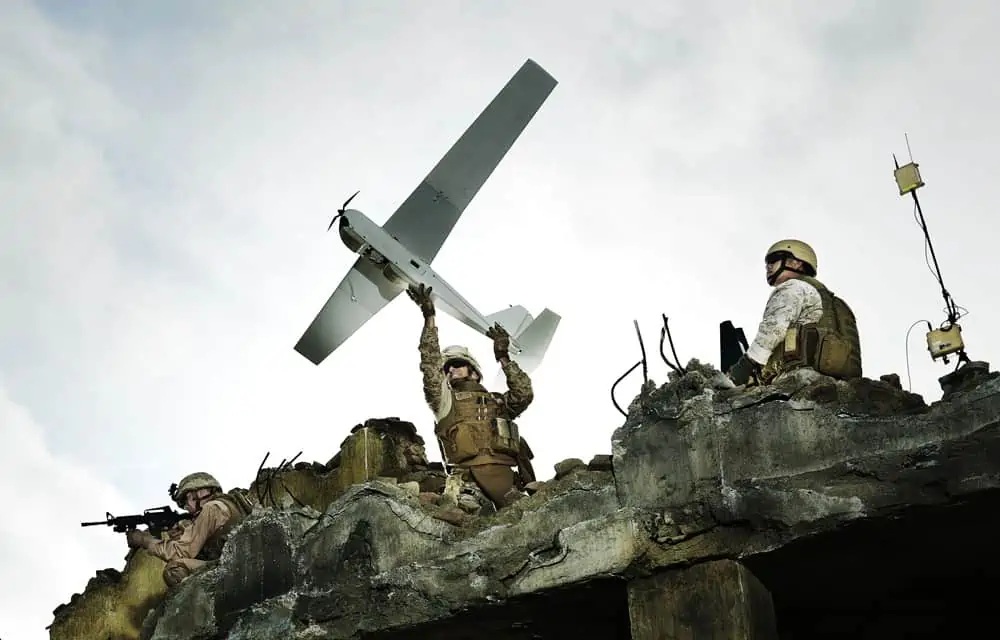 Sentient Vision Systems has signed a contract to provide upgrades to the Kestrel Moving Target Indication (MTI) system installed on AeroVironment's UAVs (unmanned aerial vehicles), in order to equip them with enhanced airborne surveillance capabilities.
Sentient's Kestrel MTI system has been part of every Group 1 UAS manufactured by AeroVironment since 2011. There are now thousands of Kestrel systems in service with AeroVironment's customers worldwide. The updates to Kestrel will enhance AeroVironment's solutions with operationally proven advanced computational and deep learning algorithms, arming the modern warfighter with trusted, advanced artificial intelligence (AI) to bring enhanced accuracy and efficiency to complex and dangerous tasks.
Kestrel is a full-motion video processing software that automatically scans sensor imagery feed to detect and track very small, slow-moving targets in real time. Based on Sentient Vision Systems' own AI system dubbed Sentient AI (a powerful combination of deep learning and advanced computer vision), Kestrel is a significant wide area search capability that provides up to 20 times increase in surveillance area by analysing EO/IR sensor imagery frame by frame and automatically detecting targets in real time. It indicates potential targets of interest that would otherwise be too small to be seen by an operator, or that are ambiguous and that are in a very 'cluttered' environment with lots of moving people and vehicles.
Sentient AI is also at the heart of other products developed by Sentient Vision Systems including ViDAR (Visual Detection and Ranging) the world's first optical radar system. This is now in service with military, paramilitary, security and Search and Rescue organisations worldwide, including the Royal Australian Navy, U.S. Coast Guard, Mexican Navy, Australian Maritime Safety Authority (AMSA), and many other allied deployments.
AeroVironment's Group 1 UAS product range includes the Wasp AE, Raven and Puma AE, all of which weigh less than 25lb (12kg). AeroVironment's family of Group 1 UAS customers includes the U.S. Army, U.S. Marine Corps, Australian Army and 50 others worldwide.
Dr Paul Boxer, Managing Director of Sentient Vision Systems, commented: "This contract extension re-affirms the commitment of both companies to providing world-leading, tactical airborne surveillance solutions. We invest heavily in the R&D necessary to keep our product range ahead of the threat and it's gratifying to get this endorsement of our ongoing work from such a respected global customer."