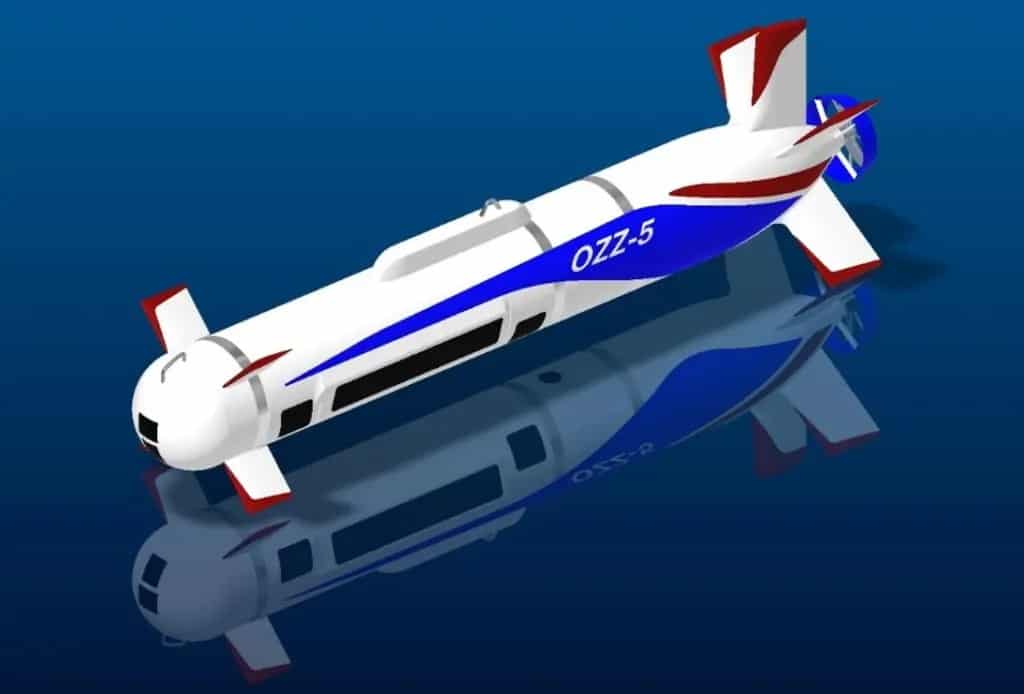 Thales and MHI (Mitsubishi Heavy Industries) have entered into a partnership to develop a dual-frequency sonar demonstrator for mine countermeasures that will be installed on an Autonomous Underwater Vehicle (AUV). The project follows an agreement between the defence procurement agencies of France and Japan.
Dealing with the threat of mines effectively is vital in keeping key trade corridors open and guaranteeing maritime access and force projection, especially for countries with highly valuable assets or ports that have a high volume of commercial traffic. In response to this growing threat posed by bottom-laid, semi- or fully buried mines in coastal areas, France and Japan have decided to cooperate in the investigation of the performances of innovative dual-frequency sonar technology.
Both countries have selected MHI and Thales to carry out this work. Thales will provide its recognised expertise in sonar processing as well as its latest generation high-frequency synthetic aperture sonar, SAMDIS, with multi-aspect capability. MHI will provide its low-frequency synthetic aperture sonar and the OZZ-5 AUV.
The smart integration of the high- and low-frequency sonars, coupled with a combined automatic detection and classification function, will provide capability and performance enhancement in a single solution. The resulting autonomous mine countermeasure system will be capable of detecting, classifying and localising all types of mines.
The five-year project will encompass design, development and integration of the dual-frequency synthetic aperture sonar processing, as well as at-sea experiments. The project represents the culmination of years of long cooperative efforts between the DGA, ATLA, Thales and MHI to jointly build a project that satisfies both French Navy and Japanese Maritime Self-Defence Force requirements and allows France and Japan to stay at the forefront of innovation on unmanned mine countermeasure systems.
Alexis Morel, Vice-President of Underwater Systems at Thales, commented: "Thales is very proud to be part, together with our partner MHI, of the very first Franco-Japanese Defence Cooperation project. We are really enthusiastic to bring our field proven expertise with our SAMDIS High Frequency sonar for the benefit of France and Japan national and foreign Defense forces through this successful unique cooperation for safer seas." .
Cyrille Dupont, President and CEO of Thales Japan, said: "In Japan, Thales is focused on building long-term sustainable partnerships with our key stakeholders. This extended partnership with MHI affirms our commitment to the country and to deepening bilateral ties between France and Japan. I am confident that our technologies and close collaboration can deliver unique and innovative solutions that will strengthen the capabilities of the Japanese Maritime Self-Defence Force as they build local expertise for the future."