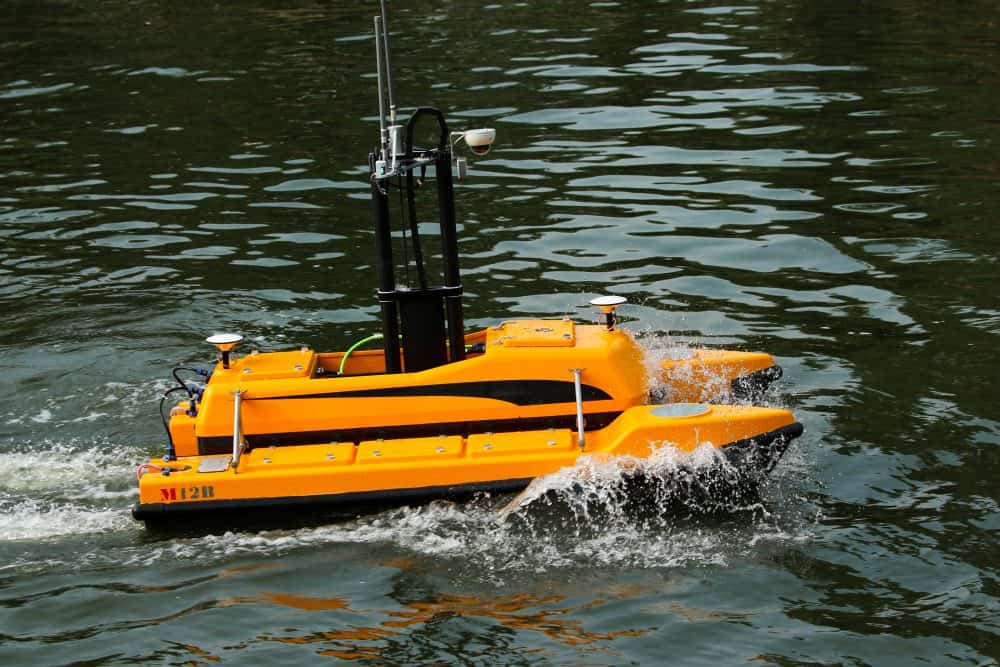 OceanAlpha's ME120 autonomous unmanned surface vessel (USV) has been used to perform an underwater topographic survey of the Qiankun Bay section of China's Yellow River. Running through nine Chinese cities, the Yellow River is the most hyperconcentrated sediment-laden river in the world, and underwater terrain monitoring and studies of river pattern evolution must be undertaken to provide important data to support river management and flood control.
The complex waters in the survey area contain many rapid currents and shallow features, making it difficult to deploy traditional workboats and survey equipment, as well as potentially hazardous to human operators. A topographic survey team From China's Ministry of Natural Resources decided to tackle this problem by using unmanned aerial vehicles (UAVs) and USVs to carry out integrated multi-element topographic surveys of the area.
The ME120 USV features a modular three-piece design that can be quickly assembled and disassembled. With autonomous capabilities and the ability to operate in waters as shallow as 0.45 meters, the ME120 was an ideal choice for this mission. The vehicle was equipped with a multi-beam echosounding system, which could be raised and lowered via remote control into the water using the USV's lifting mechanism.
The survey team laid out parallel survey lines and inspection lines according to real-time measured water depth and multi-beam span, using software installed on the shore-based control station. The USV navigated according to these laid-out pathways, and the collected data was sent back to base in real time.
The high-quality data collected by the system clearly reflected the topography of the river. The ME120 USV was also equipped with a high-precision inertial navigation system (INS), which provided strong support for the seamless splicing of the multi-beam data and additional data collected by UAVs. After analysis and processing, the team produced high-quality integrated maps combining both the above-water and underwater measurements of the region.