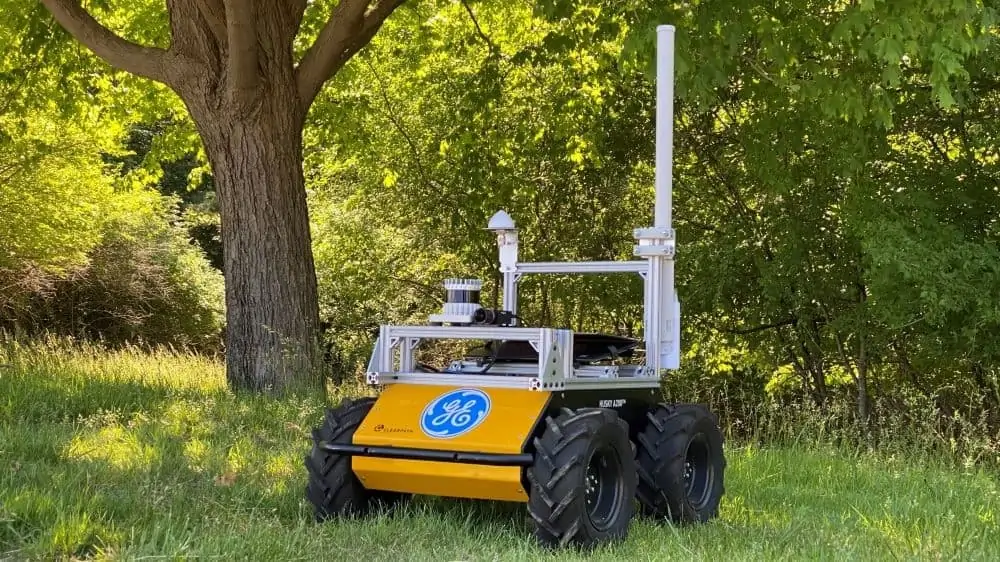 General Electric's (GE) Research Robotics Team has been awarded a contract by the U.S. Army, under its Scalable Adaptive Resilient Autonomy (SARA) program, to develop new "risk-aware" autonomous technology that will allow military unmanned ground vehicles (UGVs) to move safely in complex off-road conditions.
GE's project is one of eight being funded by the U.S. Army's Combat Capabilities Development Command Army Research Laboratory research advanced autonomous off-road navigation capabilities for military ground vehicles. The Army is looking to enhance UGV capabilities to perform safely and reliably in complex battlefield environments, such as wooded areas, where paths are unstructured, conditions are uncertain and no mapping has been performed. GE's solution is based around the idea that an autonomous off-road-capable system needs to be risk-aware.
Shiraj Sen, a Senior Robotics Scientist at GE Research and the Principal Investigator for this program, commented: "We will be integrating a new algorithmic approach GE has developed called Humble AI, which will enable our system to decipher known paths from uncertain paths much like a human might do hiking through the forest. Essentially, GE's autonomous system will be able to process the information our vision and LIDAR technologies gather to determine where it's safe to drive and where it's not safe to drive through highly unstructured environments."
GE will be leveraging experience and lessons learned from its application of Humble AI in other major industrial applications, such as industrial field service and wind turbine operations, where safety and reliably are critical.
"Over the past few years, GE has successfully field-tested robotics and autonomous systems in a number of domains. As we move toward environments with more uncertainty such as what we're looking at with SARA, integrating Humble AI concepts makes a lot of sense," said Sen.
Humble AI delivers safe control of a system such as a wind turbine, when it is familiar with a particular operating scenario and is operating within a "zone of competency." When the system falls outside this zone and a new operating scenario emerges that the algorithm has never seen, it takes a step back and places the turbine into default safe mode. The system then estimates the uncertainty in the robot's machine-learned perceptual models and uses that knowledge to drive robot behavior. GE's researchers believe that such risk-aware techniques lead to faster operational speed, as the robot requires fewer and less-involved human interventions.
Eric Spero, SARA program manager, stated: "Our objective is safe and reliable autonomy that operates over long distances of rugged, unplanned terrain. Integrating a risk-aware planner into our autonomy stack will help our representative autonomous vehicles quickly learn and adapt."
"Combining Humble AI with risk-aware planning, we could ultimately design an autonomous vehicle navigation system that not only mimics a human's capacity to assess risk, but also learn on the fly as it navigates unknown or unstructured territory," added Sen.
The GE Research Robotics Team will be developing this new risk-aware autonomous vehicle navigation system using an iterative process, with the first demonstration with a small-scale ground vehicle due to be performed in November.