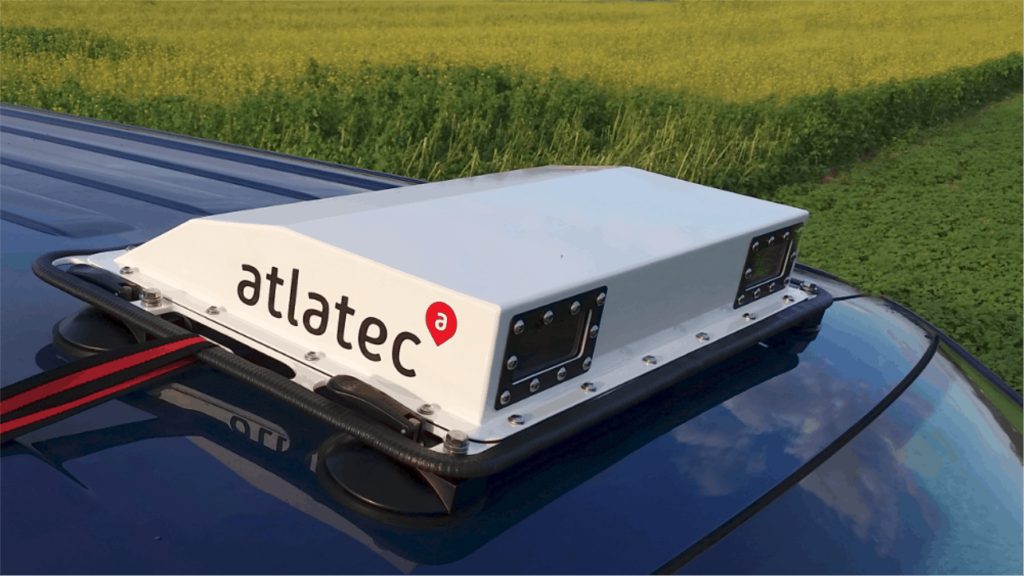 Xsens has released a case study showing how its MTi-300 AHRS inertial sensor module has been integrated into a 3D mapping system used by a fleet of surveying vehicles that is creating a network of high-definition 3D maps for future autonomous vehicles.
Read the case study on Xsens' website here
Although almost all the world's roads have been mapped in 2D, autonomous vehicles require more information, such as the height of kerbstones or the mouth of a road tunnel, positions of these objects on the surface of the earth, and information about road user signals and markings.
Mapping company Atlatec is creating detailed 3D maps as a kind of virtual railway track for autonomous vehicles, so that when these vehicles are advanced enough, accurate up-to-date mapping data can guide them through the real world.
The maps need to be accurate to within a few centimeters, and to be regularly updated. Conventional high-definition 3D mapping for a large fleet of survey vehicles would be very expensive, and so Atlatec has developed a completely new solution for 3D mapping using a dual (stereo) camera, a GPS receiver, and the Xsens MTi-300 AHRS inertial sensor module.
Each survey car captures a geolocated stereo picture of the road 20 times a second, and each picture is tagged with the following information provided by the Xsens sensor:
Heading – the orientation of the vehicle in relation to magnetic North
Attitude – whether the road is flat, or how much it is angled uphill or downhill
Acceleration – to support positional 'dead reckoning' in urban canyons or tunnels, where access to the GPS signal is lost
Atlatec chose the Xsens MTi-300 AHRS due to a combination of its ease of integration and intuitive development tools, and its ability to deliver very accurate acceleration, rotation and orientation measurement outputs that are stable over time and temperature.
To find out more about inertial sensing for precision 3D mapping, read the full case study on Xsens' website.