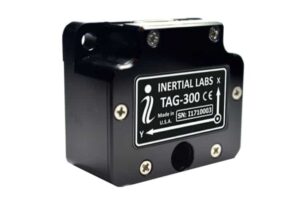 Inertial Labs has launched the new TAG-200 and TAG-300 two- and three-axis gyros, designed to provide highly accurate real-time tracking of angular velocities and allowing for the offset of angular rates to factor in turn and tilt. The new multi-axis gyros are ideal for highly specialized projects that track angular rate data only, such as stabilization of electro-optical systems for military and commercial UAVs (unmanned aerial vehicles) as well as remote weapons stations (RWS).
For applications not requiring fully integrated inertial measurement units (IMU) providing orientation, position, and velocity data, the specialized function of these gyros allows for a smaller and lighter package that is highly suitable for air and ground-based unmanned systems with limited SWaP (size, weight and power) footprints.
Inertial Labs TAG gyros will benefit remote weapons stations, which must adjust for angular shifts while tracking, aiming, and firing at products The new product line is also ideal for aerial surveillance solutions that must account for angular shift while gathering daytime RGB, thermal, or night-vision optical footage. Commercial applications such as photogrammetry and some LiDAR projects may also only require stabilization or angular offsets and thus benefit from the TAG-200 and TAG-300.