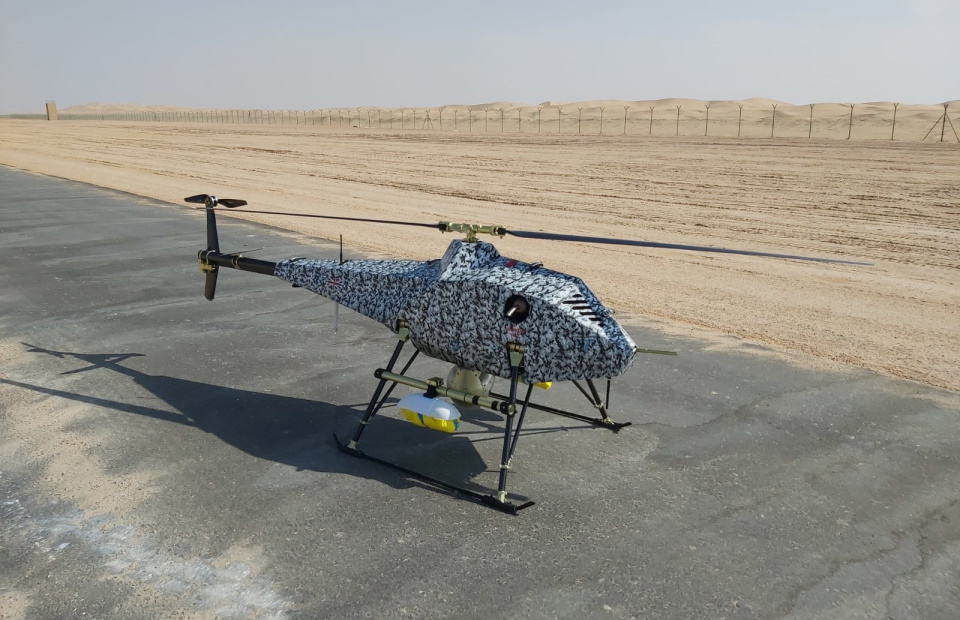 UAVOS has announced that, in conjunction with partner ISR Unmanned Technologies, it will be performing maritime search and rescue demonstrations at the UMEX 2020 unmanned systems exhibition with the ISR350-5 unmanned helicopter, which has been jointly developed by the two companies. The helicopter will drop a specially modified weighted lifejacket, and demonstrate the advantages of using unmanned helicopters for such maritime missions.
The two companies also plan to demonstrate the UAV's intelligence, surveillance and reconnaissance (ISR) capabilities with its multi-sensor mission payloads, including a gyro-stabilized two-axis day/night surveillance gimbal with laser rangefinder that can detect, identify, and locate potential targets. UAVOS's autopilot allows synchronization of payloads with onboard telemetry and mission profiles for a variety of aerial applications.
The ISR350-5 unmanned helicopter has been designed for civilian and security missions, and is controlled via a console-based Portable Ground Control Station (PGCS) with a docking interface for a military-grade rugged Getac X500 laptop computer for command, control and payload management.
The PGCS Tracking Antenna System works with pMDDLRadio transceivers to support real-time aerial data links for reconnaissance missions and the high-bandwidth demands of PGCS-to-UAV communications. The system provides continuous communication of signal strength and GPS location for real-time alignment of the antenna.
Aliaksei Stratsilatau, CEO of UAVOS, commented: "We are teaming up with ISR Unmanned Technologies to introduce innovative and forward-looking UAS solutions that support today's complex search and rescue missions. We look forward to providing the best possible support for search and rescue maritime work. This is a good example of how UAVOS and ISR Unmanned Technologies are delivering proven technologies to support the operational needs of our customers."