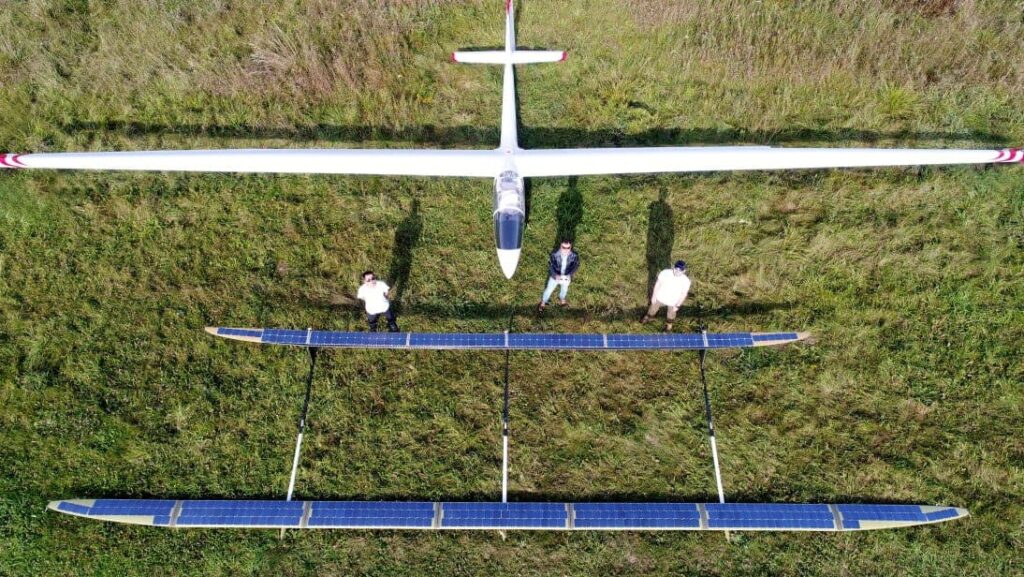 UAVOS has announced that it has successfully completed a test flight with the next iteration of its ApusDuo solar-powered high-altitude platform station (HAPS) unmanned aerial vehicle (UAV). The new version has a 14-metre wingspan, 1.5 times the previous version, and its design has been modified from the original to provide increased reliability and decreased overall structure weight.
With an L/D ratio over 30, the new aircraft incorporates improved control algorithms to reduce power consumption during horizontal flight. The new MPPT energy conversion controllers are highly efficient, weigh less and allow the designers to split the UAV's solar panels into small groups for more efficient use of solar energy under low and uneven lighting conditions. The aircraft can take off from a paved runway without assistance, and from a grass runway with the aid of an electric winch.
The final version of the ApusDuo HAPS UAV will have a 28-metre wingspan and a payload capacity of 8kg. ApusDuo will serve as a stratospheric telecommunications platform for delivering next-generation global connectivity over almost anywhere on the globe, including the northern regions during summer months.
Aliaksei Stratsilatau, CEO of UAVOS, commented: "UAVOS previously demonstrated a flight of the ApusDuo aircraft with a wingspan of 9m in August 2018. Following lower-altitude test flights and other preoperational activities, we are currently coordinating with Air Traffic Control to get a permit to perform stratospheric test flights."
Watch a video about the latest UAVOS ApusDuo solar HAPS UAV test flight below: