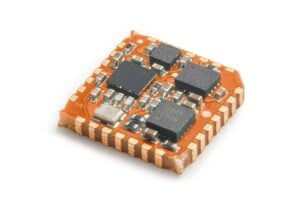 Xsens has released a miniature Inertial Navigation System (INS) module, adding to their MTi product portfolio. The MTi-7 INS uses input from an external Global Navigation Satellite System (GNSS) receiver to provide an accurate, real-time position, velocity and orientation data stream.
The MTi-7 module has a compact 12 mm x 12 mm footprint, weighs less than 1 gram, and consumes under 100 mW, making it ideal for use in space- and power-constrained devices such as drones and Unmanned Aerial Vehicles (UAVs), as well as autonomous or remote-controlled mapping and imaging equipment.
Operating at output data rates up to 800 Hz, the MTi-7 achieves very low latency of 2 ms, allowing for real-time operation of dynamic functions such as flight control and camera stabilization. The module also offers a position and velocity output, suitable for the navigation of autonomous ground vehicles in sectors such as smart farming and robotics.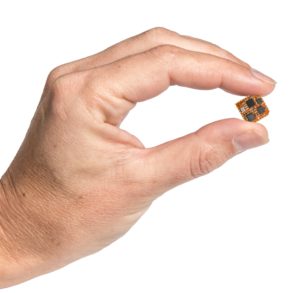 The high performance of the MTi-7 is due to the advanced sensor fusion algorithms developed by Xsens to synchronize the inputs from the module's on-board accelerometer, gyroscope and magnetometer with the signals from an external GNSS receiver or barometer.
The raw sensor signals are combined and processed at high speed in the MTi-7 module to produce a real-time data stream showing the device's horizontal and vertical position, velocity, roll, pitch and yaw. This user-friendly data stream may be supplied to a host processor via a standard I2C, SPI or UART interface.
Based on the design of the successful MTi 1-series, the MTi-7 offers a straightforward upgrade path for current MTi-1 users on the same form factor. It is also able to provide heading, positioning and orientation accuracy more commonly found in much larger, heavier and higher-power devices.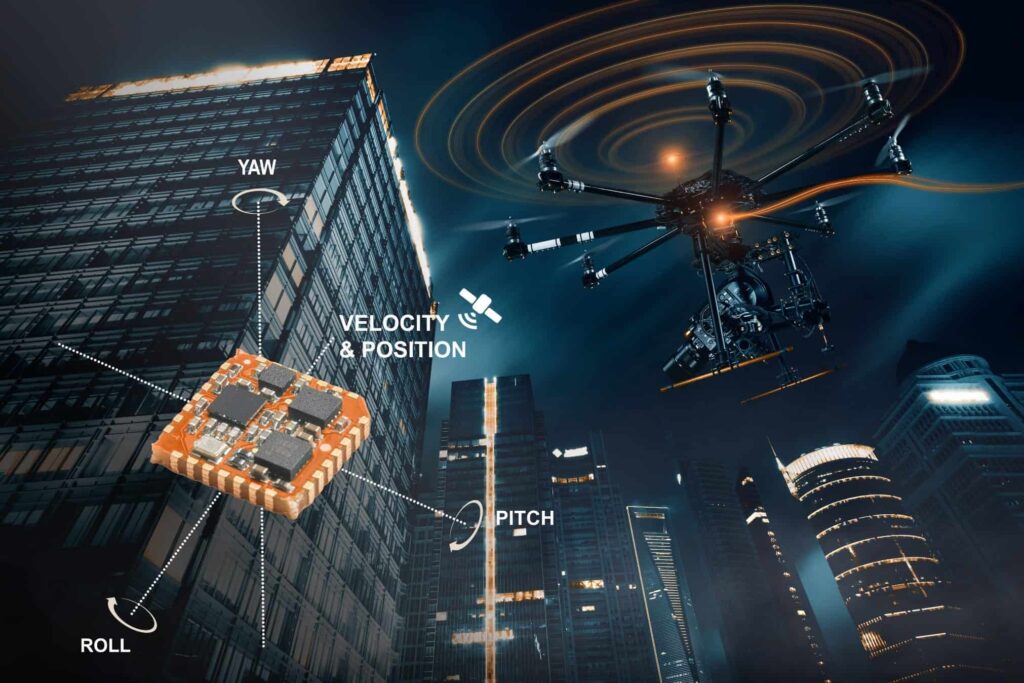 Hein Beute, Director Product Marketing at Xsens, said: 'We are seeing exploding demand for accurate control of autonomous or computer-guided equipment such as drones and smart farming ground vehicles. With its tiny footprint, light weight and low power consumption, the MTi-7 provides the industry's best solution for any such application that is limited in terms of space or power but that needs a high degree of accuracy and precision in position and orientation data.'
The MTi-7 module is supported by an Arduino-compatible development kit (the MTi-7-DK), which provides access to the module's I2C, SPI and UART interfaces via micro-USB connections. Developers can configure the operation of the MTi-7 via the freely available Xsens MT Software Suite. The MT Software Suite includes a GUI for PCs operating on the Linux® or Windows® platforms, as well as a full Software Development Kit including example source codes and complete documentation.
Users of the MTi-7 also benefit from the Xsens 1-series 'No End of Life' policy, which guarantees availability of the MTi-7 or a pin- and function-compatible alternative for the duration of the customer's product lifetime.
Engineering samples of the module are available for shipment now. Unit pricing of the MTi-7 module is $109 in an order quantity of 5,000 units. The MTi-7 Development Kit, priced at $499, may be ordered online from shop.xsens.com immediately.