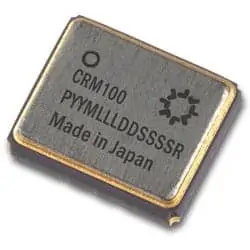 Spirit System, who design and manufacture radio controlled helicopter models from their headquarters in Orlova Lutyne, Czech Republic, are currently evaluating Silicon Sensing Systems' latest generation of PinPoint® single axis gyroscopes, the CRM102, which has been developed specifically for model helicopter applications.
Having undergone flight testing, the prototype configured with 3-axis sensors performed to expectations with no issues. The fast range switch was found to be a very useful feature to improve the A/D resolution by a factor of up to two times.
In communications with Silicon Sensing Systems, Tomáš Jędrzejek, founder of Spirit System commented "So in overall I am very satisfied with your sensors. I have found the interface between the PinPoint® gyro and microcontroller is very easy and straightforward, but more tests are needed."
Silicon Sensing PinPoint® single axis gyros have become the gyro of choice for many manufacturers of radio controlled helicopters due to their; high resilience to shock and vibration, low noise, low power consumption, low cost and small real estate envelope.
PinPoint® single axis gyros are available in both flat and orthogonal packages and feature proven and robust silicon MEMS vibrating ring, class leading bias and noise over temperature, user selectable dynamic ranges of 75°/s, 150°/s, 300°/s and 900°/s, 3V power supply with low 4mA current consumption and a choice of analogue and digital SPI outputs.