Webinar Details
Hosted by
October 22, 2020, 13:00 (UTC)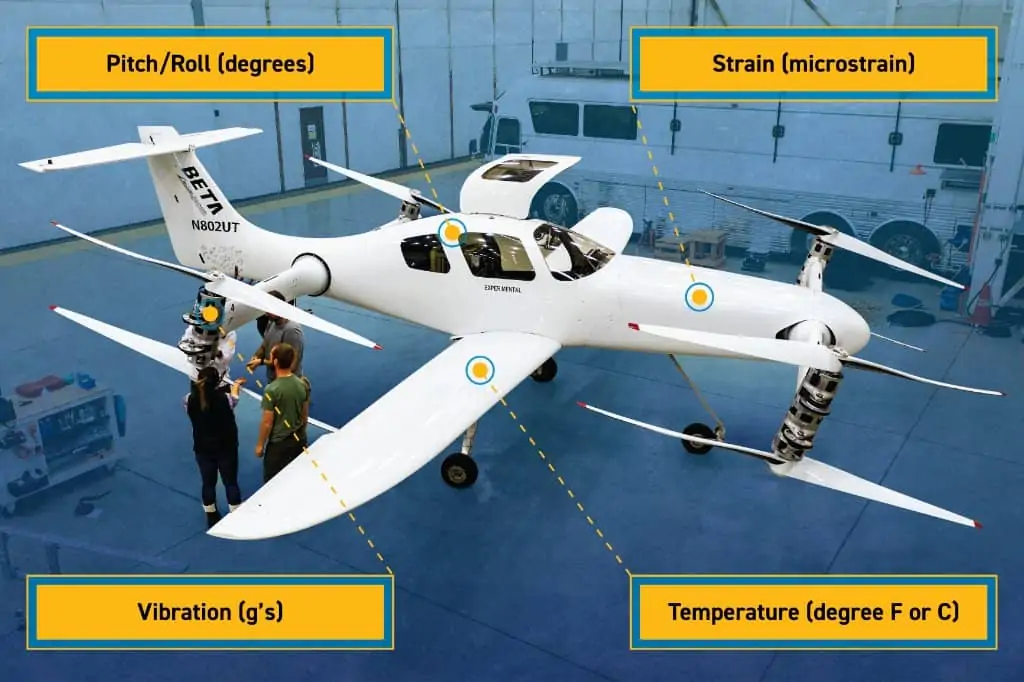 Join us for a look at how MicroStrain wireless sensors are being used to accelerate the development of an all-electric aircraft large enough to carry passengers. Beta Technologies' prototype Electric Vertical Takeoff and Landing (eVTOL) aircraft is the first of its kind and could be used to save lives. In order to validate its safety and rapidly iterate the design of the aircraft, it is critical to have a sensor measurement system capable of accurate, reliable, and repeatable measurements in all environments. MicroStrain wireless sensors are aiding in that purpose and helping bring prototypes to market faster.
What we will cover:
How sensors enable engineers to capture critical data for developing new aircraft
The types of data that sensors provide and the value it brings to application design teams.
How MicroStrain wireless sensors improve technology by expediting the design development process.
Presenter: Stephen Distasi
Staff Engineer
Steve is an electrical engineer at the Parker LORD facility In Williston, VT.  Steve has 12+ years' experience designing and developing wireless sensing systems for structural, machine, and environmental monitoring applications.
Presenter: Jody Dunklee
Field Applications Engineer
Jody works between customers, partners, and Parker LORD's sensing systems product development teams to design engineering solutions for real-world applications.  She has over 20 years of experience in applied engineering and analysis, project implementation, and technical communication.