Webinar Details
Hosted by MicroDrones
April 28, 2021 - Available on Demand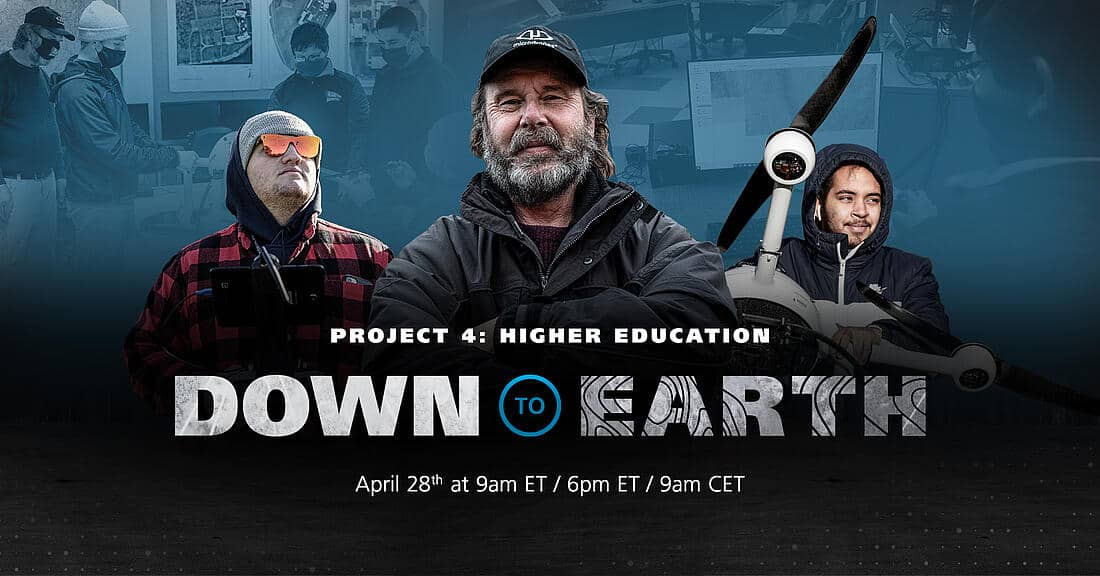 Get ready to go back to school with Down to Earth!
"Down to Earth" is a reality series that shows how real surveyors collect data and turn it into real deliverables, despite challenging terrain, rough weather, and hidden dangers.
This webinar will feature the first 3 episodes of Down to Earth: Higher Education, as Professor Judycki reviews his curriculum, discusses the partnership with Microdrones and examines the mission planning, data capture and analysis of the final deliverables from his students.
Join us Wednesday, April 28 at 9am ET, 6pm ET or 9am CET
In this presentation we cover:
Review the MVCC Remotely Piloted Aircraft Systems AAS degree program
Learn how Microdrones became involved
Discuss how Professor Judycki implemented the program and made it successful
Highlight how the students are learning about drone surveying equipment from Microdrones and creating valuable deliverables for local businesses in their community