Specialty Coating Systems (SCS) demonstrate the advantages of Parylene conformal coatings to protect avionics components and systems when developing advanced air mobility (AAM) aircraft.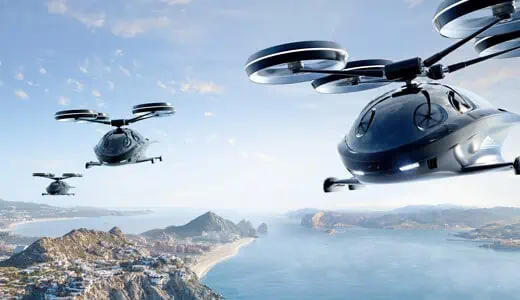 Parylene has been used for decades in the aerospace industry for its demonstrated effectiveness as a barrier to moisture, chemicals, electrical arcing or any other adverse condition.
Electronic systems, located both inside and outside (AAM) aircraft, are frequently subjected to fluctuations in temperature, humidity, condensation and vibration as well as in-flight particulates, all of which can jeopardize function. Conformal coatings protect avionics components and systems against harsh environmental conditions. Read full article >>
Parylene conformal coatings are ultra-lightweight and thin, typically around one one-thousandth of an inch (~1 mil). To create this thin coating, Parylene is applied as a gas in a vacuum, where the gas molecules form a truly conformal film with no air gaps or voids on coated parts; this ensures uniform, highly-durable protection around each component.