Specialty Coating Systems (SCS), the world leader in Parylene conformal coating technologies, has partnered with Unmanned Systems Technology ("UST") to demonstrate their expertise in this field. The 'Silver' profile highlights how their state-of-the-art polymer-based protection solutions can be applied for harsh-environment industrial, aerospace and defense applications, including UAVs (unmanned aerial vehicles), UGVs (unmanned ground vehicles), UUVs (unmanned underwater vehicles) and even space-faring systems.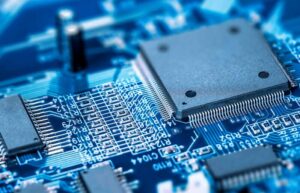 SCS Parylene coatings provide highly reliable protection against moisture and chemicals, and can be applied to virtually any surface material, including metals, elastomers, resins, plastics, and ceramics. With uniform thicknesses ranging from a few hundred angstroms to several mils, the ultra-thin and pinhole-free film coatings have next to no effect on the size and mass of their targets, making them ideal for SWaP (size, weight and power)-constrained systems.
The unique properties of Parylenes make them ideal for coating electronic circuit boards, sensors and other components used in UAV and unmanned vehicle subsystems, including fuel and engine systems, flight control electronics and more. These properties include chemical and corrosion resistance, high dielectric strength and low dielectric constants, thermal protection, and unparalleled UV stability.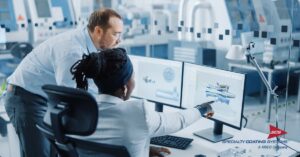 SCS Parylenes are ideal for protecting specially designed OEM systems, as well as enhancing the performance of COTS products not originally intended to withstand harsh environments. SCS' high-performance conformal coating solutions have been tested to temperature, vibration and environmental extremes in some of the harshest environments on Earth, at high altitudes and in space. This field-proven protection meets a wide variety of essential requirements for UAV and robotics designs.
To find out more about Specialty Coating Systems and their Parylene conformal coating technologies for UAVs and robotics, please visit their profile page:
https://www.unmannedsystemstechnology.com/company/specialty-coating-systems/