Ondas Holdings Inc., and Skyfire Consulting are partnering to bring advanced autonomous drone solutions to public safety and Drone First Responder (DFR) markets in the USA.
Their partnership will combine Skyfire's public safety experience and customer relationships with the business and technology units under Ondas Autonomous Systems (OAS).
OAS includes Aerobotics Ltd, which manufactures the automated drone platform the Optimus System, planned to be deployed as urban drone infrastructure supporting DFR and public safety.
The Optimus System is an end-to-end, fully automated uncrewed aerial system (UAS) designed to enable on-demand 24/7 aerial data operations in complex environments. The platform includes all hardware and software components required for safe and efficient data capture, distribution, and analytics.
Optimus is in its final stages of completing Type Certification by the FAA, which will enable Airobotics and Skyfire to fly Beyond Visual Line of Sight (BVLOS) in expanded, complex operational environments.
This automated drone platform can be deployed with 7 different payload options, 10 batteries, and be available 24 hours a day for missions in public safety, critical infrastructure, disaster response, surveying and mapping, and more.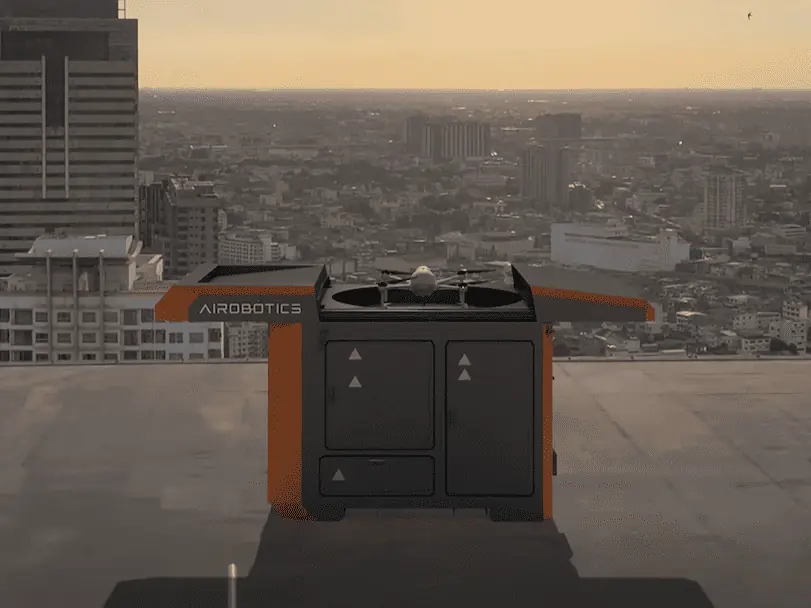 According to Skyfire, the company remains focused on supporting first responders, military, US Department of Defense (DOD), and critical infrastructure through the use of drone technology, specifically DFR programs.
"Skyfire has worked with hundreds of police departments across the United States to develop comprehensive drone programs with the drones that were available," said Matt Sloane, Skyfire founder and CEO. "Many of those departments are looking for ways to remove the pilot from the rooftop and let them focus on doing their jobs. The Optimus drone capabilities, with its pending Type Certification, will be the automated drone solution of choice for these agencies."
"The Optimus System is the next generation of drones and Skyfire is a terrific partner uniquely capable of helping drive customer adoption in public safety markets across the US," commented Eric Brook, CEO of Ondas Holdings. "Installed as aerial infrastructure, Optimus has the potential to revolutionize the way emergency agencies respond to incidents reported to 911 centers. By combining the solutions-based aviation expertise of Skyfire with Airobotics' experience in deploying city-wide drone infrastructure, with proven safety and reliability we are confident that many US cities and emergency departments will benefit from shorter response times, improved efficiency, and a more environmentally friendly solution. We are excited to move forward with Skyfire."
Find more First Responder Drone companies and suppliers of UAVs for First Responders >>