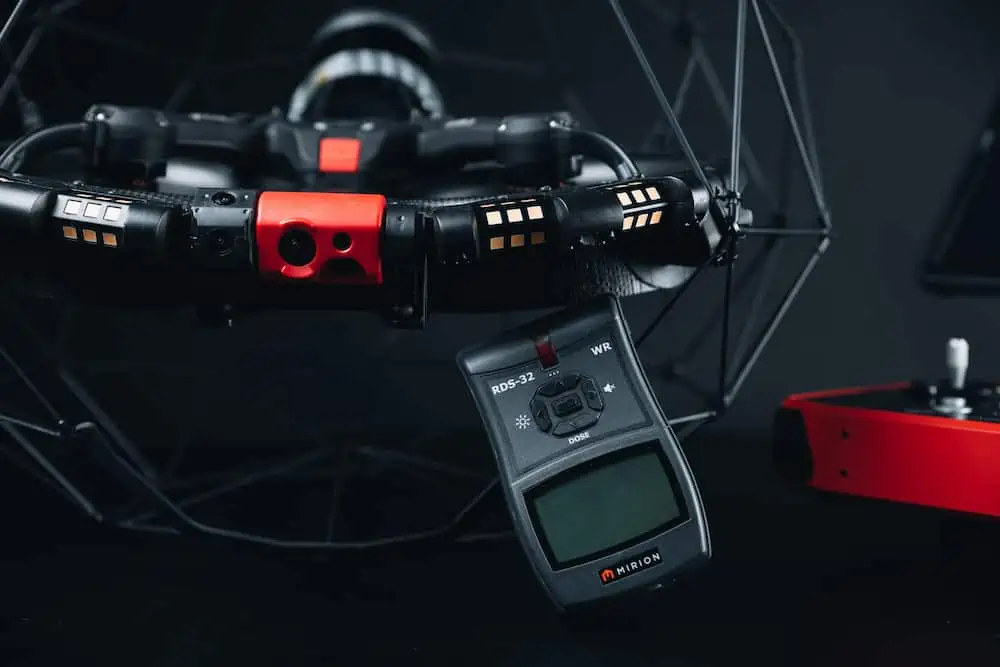 Flyability, in collaboration with radiation detection, measurement, analysis and monitoring solutions provider Mirion Technologies, is launching a radiation surveying payload for the Elios 3 indoor inspection drone.
The new solution consists of the integration of the Mirion RDS-32 radiation survey meter onto Flyability's Elios 3 indoor drone. Combining the RDS-32 meter with the LiDAR of Elios 3 allows users to map the environment while collecting radiological data to then localize data in a high-resolution 3D model of their asset.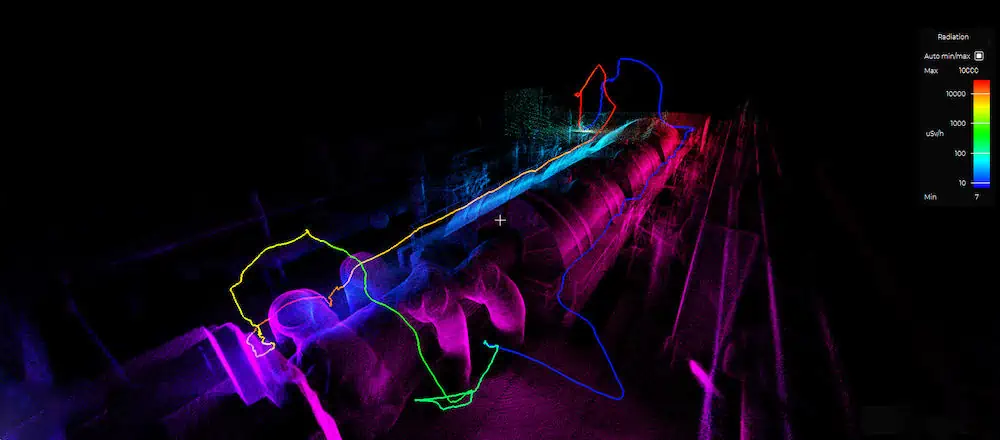 According to Flyability, this product integration makes the Elios 3 the first commercially available drone able to perform remotely operated indoor radiation surveying and localization. It offers a way for nuclear personnel to collect data while remaining safely outside of irradiated areas.
"This partnership between two market leaders is an important step towards the specialization of Elios 3 to provide full solutions in our main markets," said Patrick Thévoz, CEO of Flyability. "The months of field testing in nuclear facilities has proved that this product will strongly contribute to our mission of increasing safety through robotics."
The integration of the RDS-32 meter includes a new widget on Cockpit—Elios 3's piloting app—to provide the pilot with a live reading of the sensor including current dose rate to characterize radiation sources, cumulated dose to allow for radiation planning, and measurement history to visualize measurement trend and search for higher radiation sources. The live map has also been upgraded to colorize the drone trajectory according to the level of radiation measured along the way.
Every flight performed with the radiation payload can be reviewed with Inspector— Flyability's data processing software—to create reports. The radiation data is conveniently displayed on a 3D map of the asset showing the drone's trajectory, the radiation level along the flight path, cumulated dose over a selected portion of the flight, and specific dose rate measured at points of interest.
"By combining the confident, precise measurement of our RDS-32 survey meter with the accessibility of the Elios 3 drone, we've taken nuclear operator safety to the next level," said Loic Eloy, Technologies Group President. "We are proud of this partnership with Flyability and its reinforcement of our commitment to advancing radiation safety through innovation."
The integration plan included a thorough test campaign at various nuclear sites in the United States and in Europe. The equipment was used by Radiological Protection Specialist and UAS Program Managers to perform various missions, including:
Monitoring hydraulic leaks
Getting accurate dose rate in specific areas to assess if maintenance operations can be performed while online or in a lower power state
Measuring dose rate near existing equipment to project the effect replacement equipment would have on dose rate
The Elios 3 has also been tested for radiation resistance during a project performed with the DOE and the Idaho Environmental Coalition (IEC). Results have demonstrated Elios 3 resistance to radiation up to 10,000 R/h and a cumulated dose of 4,000 R.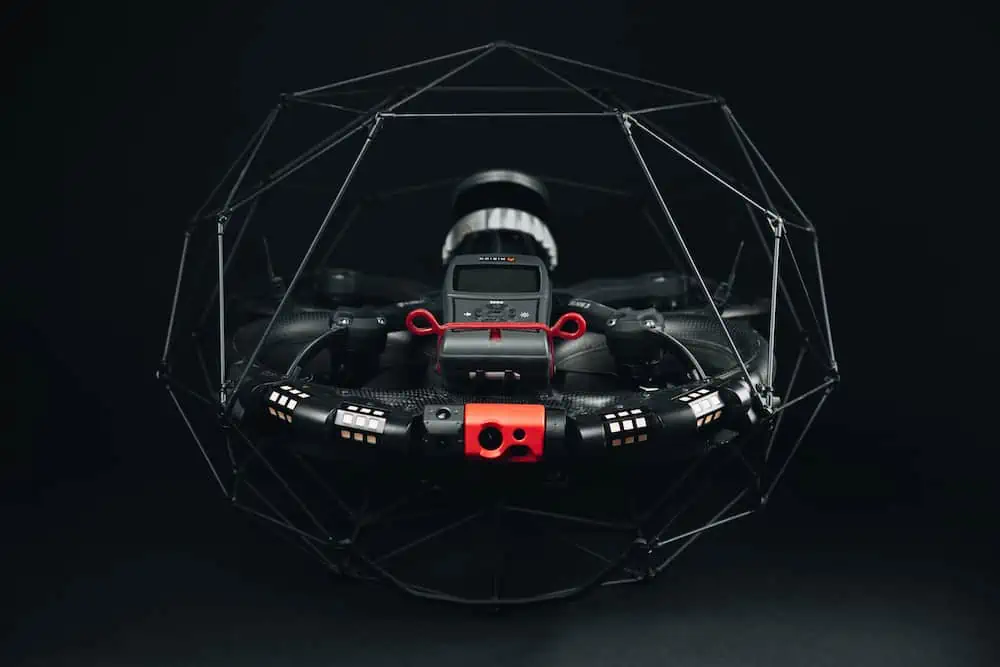 Find suppliers and manufacturers of indoor drones including caged drones for confined space drone inspection and mapping>>