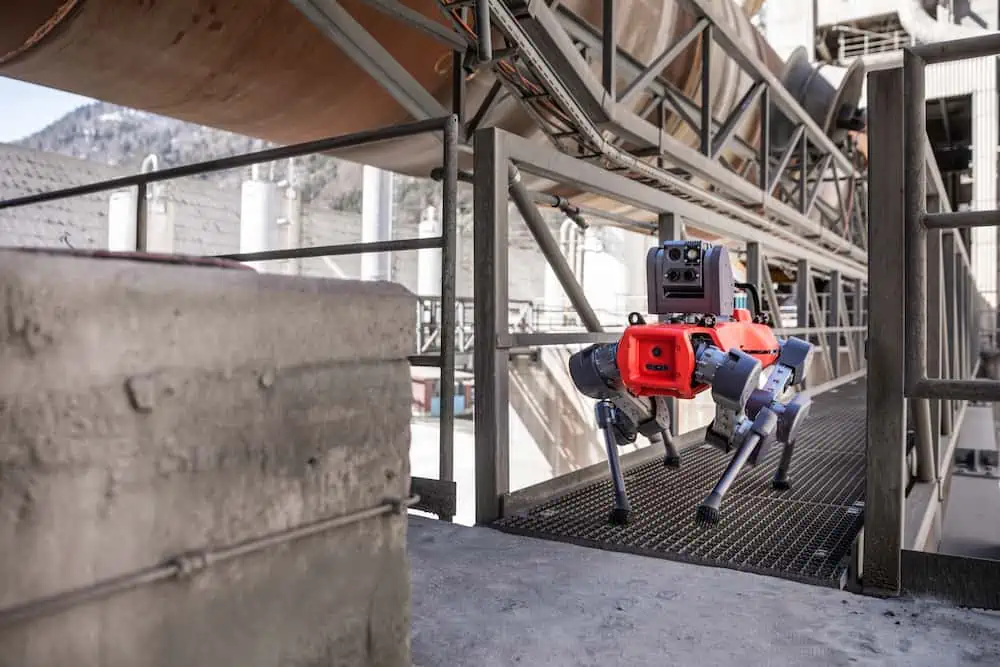 Swiss robotics company ANYbotics has secured $50 million Series B funding to scale deployments, develop new capabilities, and solidify its leading position in robotic inspection solutions.
The investment comes as demand for robotic solutions surges in heavy industries such as oil & gas, chemicals, power, mining, metals & minerals, and utilities. These industries are believed to be increasingly reliant on robotic solutions to streamline operations, reduce environmental impact, and increase worker safety.
ANYmal, the company's ground-breaking robot platform, is both highly mobile and ruggedized for industrial use, a combination crucial for technology adoption. ANYbotics' end-to-end solution returns value in operational deployment and is used by international market leaders such as PETRONAS, Shell, SLB, Outokumpu, Siemens Energy, BASF, and Vale.
For its ANYmal X platform, the world's only Ex-proof legged inspection robot, ANYbotics is said to have significant pre-orders and reservations for over $150 million from global oil & gas and chemical companies participating in the product launch program. The additional funding aims to scale sales, delivery, and after-sales service globally to leverage the strong market traction.
"This funding validates our unique approach to addressing fundamental challenges of operating complex industrial facilities," said Dr. Péter Fankhauser, Co-Founder and CEO of ANYbotics. "Our legged robots have already proven their value in increasing productivity and safety."
He added: "With this investment, we will expand internationally and accelerate the development of our robots' AI capabilities such as manipulation for maintenance work to revolutionize automated industrial operations."
According to ANYbotics, the company's close ties to leading robotics research from institutes such as ETH Zurich, University of Oxford. and NVIDIA have been instrumental in maintaining its cutting-edge technology and innovative solutions.
"We are thrilled to invest in ANYbotics, a pioneering technology originated at ETH Zurich that combines AI and Reinforcement Learning with robotics to create highly robust and autonomous four-legged robots," said Young Sohn, Managing Partner at Walden Catalyst. "This unique technology allows robots to be easily deployable in complex industrial environments, making it an efficient solution for inspection applications in environments that are dangerous for human beings. Moving forward, we see a significant opportunity to leverage the company's robust mobility platform and locomotion software stack to enable new use cases and expand their addressable market beyond robotic inspection."
"We are deeply impressed with the progress ANYbotics has made in achieving early commercial success in key verticals and establishing trust with marquee customers globally," commented Nicolas Autret, Partner at Walden Catalyst. "We are excited to partner with Péter, Fredrik, and the entire team to build the next global leader in robotics."
"ANYbotics' state-of-the-art technology coupled with a clear global value proposition is exciting – it enables humans to do what they do best and replace dangerous and repetitive tasks with a fully automated AI-powered robot," said Christian Noske, Partner at NGP Capital. "We are excited to work together towards large-scale deployments and further internationalization."
"At Bessemer Venture Partners, we firmly believe in the transformative potential of robotics companies like ANYbotics, which are not only redefining the market but also creating a significant positive impact on society," added Alex Ferrara, Partner at Bessemer Venture Partners. "ANYbotics has demonstrated exceptional capabilities in developing innovative robotic solutions that address the growing needs of heavy industries, simultaneously enhancing productivity, worker safety, and environmental sustainability."
The funding round was led by international deep tech investors Walden Catalyst and NGP Capital with participation from Bessemer Venture Partners, Aramco Ventures, Swisscom Ventures, Swisscanto Private Equity, Equity Pitcher Ventures, Verve Ventures, and other existing investors.
Find suppliers and developers of Robotic Systems for unmanned applications, including aerial, ground, underwater and amphibious robots >>