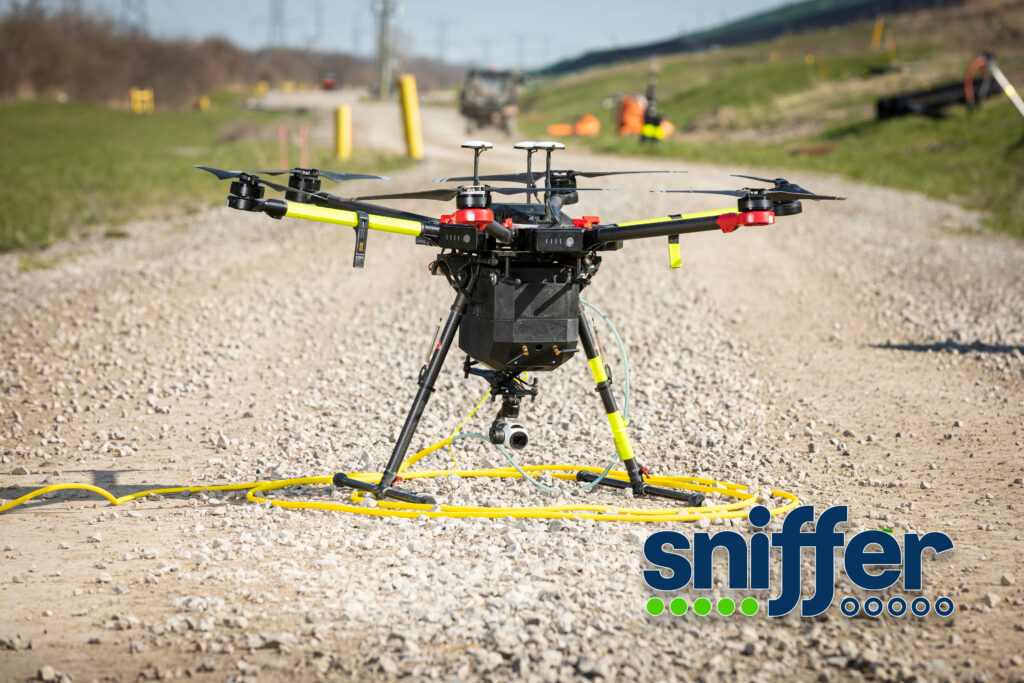 Sniffer Robotics has announced that the US EPA has broadly approved its SnifferDRONE method to monitor landfill methane emissions as an alternative to existing federal regulations.
The patented SnifferDRONE is a VTOL multirotor which provides an unmanned aerial solution for detecting methane at ground surfaces, which is required by solid waste (landfill), natural gas pipeline, and other related industries, as an alternative to manual detection methods.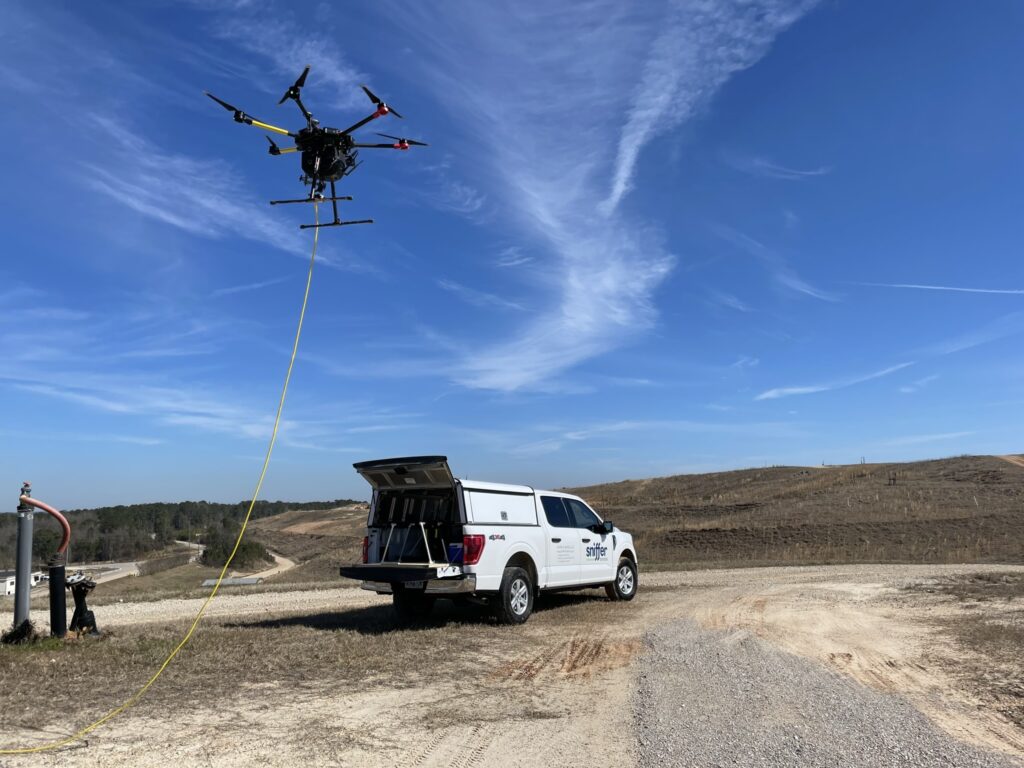 New aerial technologies are entering the market to better account for landfill emissions. These technologies include satellites, manned aircraft, and other drone-based technologies.
The SnifferDRONE's "hyper-local" solution is unique in collecting air samples directly at the ground surface, measuring methane concentrations within collected air samples in parts per million (ppm) and correlating measurements to discrete latitude/longitude coordinates during flight.
This data is then transformed into specific leak locations consistent with US EPA regulations as actionable information. The data can also be transformed to estimate fugitive gas emissions and analyzed to understand site gas migration in conjunction with operational changes.
With today's realization that innovative tools and improved methods to detect methane are needed, the SnifferDRONE offers the industry the most effective method to address these emissions.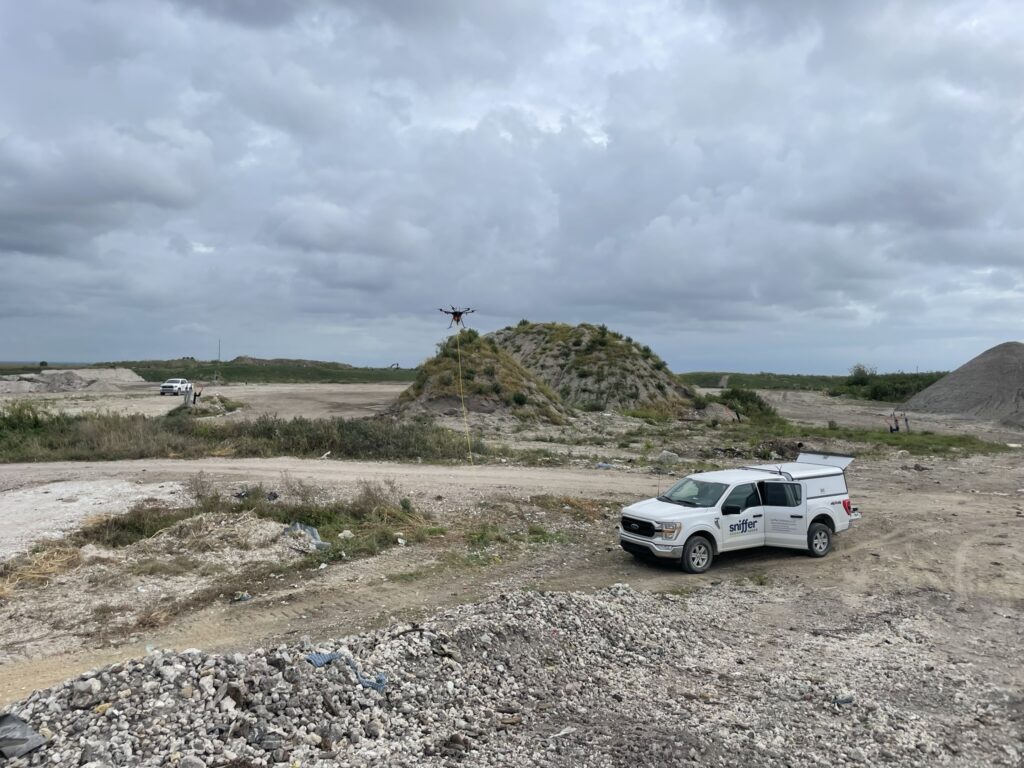 Arthur Mohr, Jr, Sniffer Robotics' CEO, stated, "The rigorous approval process has taken over four years. We are excited to be the first drone system approved by the EPA for emissions monitoring and believe this provides the waste industry a more effective means to account for and mitigate its emissions."
Reducing methane emissions is necessary to limit climate change. In November 2022, the US EPA presented a Draft Report on the Social Cost of Greenhouse Gases estimating methane's social cost due to the future impacts of climate change at $1,600/metric ton. This cost translates to landfill methane emissions' overall societal cost of $136+ billion annually. Further, methane emissions that could be collected and converted to energy is lost revenue to the industry – estimated at $6 billion annually based on a Renewable Natural Gas (RNG) valuation. The opportunity to reduce landfill emissions offers direct benefits to firms' operations and society's quality of life.
Find suppliers & manufacturers of Drones for Environmental Monitoring >>