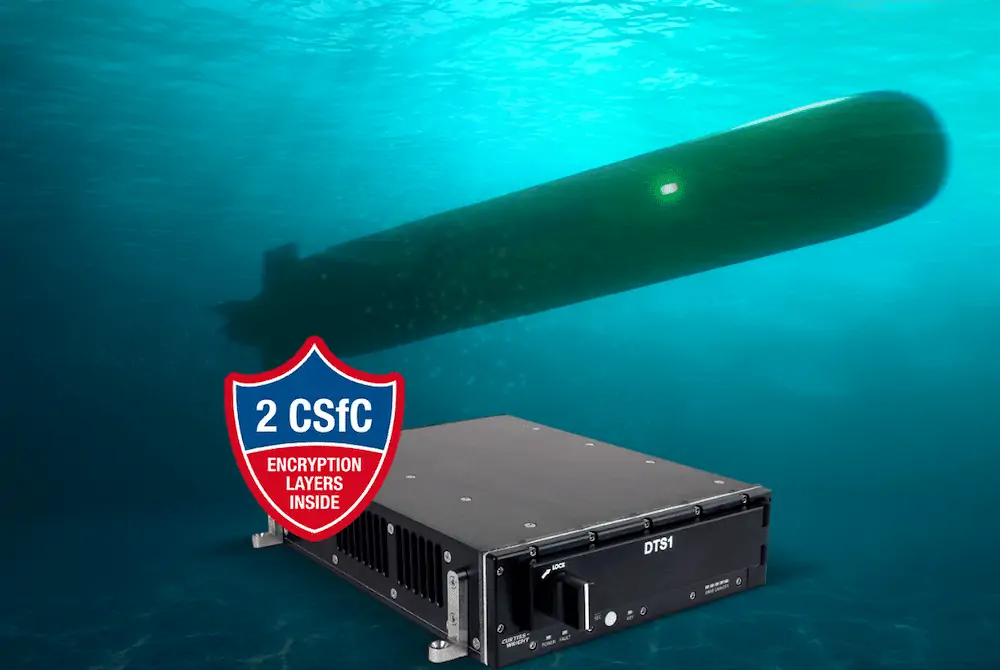 Curtiss-Wright Defense Solutions' Modular Open Systems Approach (MOSA)-based Data Transport System 1 (DTS1) Network Attached Storage (NAS) device has been selected by a leading US system integrator for use on a Small-Class Unmanned Underwater Vehicle (UUV) deployment.
Under the contract, Curtiss-Wright will supply the customer with its DTS1 data storage and Removable Memory Cartridge (RMC) technologies.
The contract, which began in 2022, is scheduled to run through 2030. The lifetime value of the award is estimated in excess of $10 million.
Designed for use in Size, Weight and Power (SWaP) constrained platforms that must perform in harsh military environments, the rugged DTS1 is a compact unit that provides two layers of NSA-approved Commercial Solutions for Classified (CSfC) encryption in a single device to protect critical data.
The use of data encryption solutions approved for placement on the CSfC Components List enables system developers to significantly speed their application development and deployment. For self-powered platforms such as UUVs, reducing the weight of electronics subsystems helps extend the duration and distance that missions can support.
"We are very pleased that our rugged and compact DTS1 data storage has been selected for deployment on a Small-Class UUV, our first contract for an NSA-approved data encryption solution on a small UUV," said Chris Wiltsey, Senior Vice President and General Manager, Curtiss-Wright Defense Solutions. "With its two layers of CSfC encryption, this fully operational data storage system, designed with a Modular Open Systems Approach, reduces program risk, time and cost."
The DTS1 uniquely incorporates two distinct layers of AES 256-bit encryption into one device, making protection of Top Secret data more cost-effective and low risk than traditional NSA Type 1 device development.
Both the hardware and software Full Disk Encryption (FDE) layers have been individually evaluated and certified against two Common Criteria protection profiles:
(1) Collaborative Protection Profile for FDE – Encryption Engine
(2) Collaborative Protection Profile for FDE – Authorization Acquisition
The very small DTS1 NAS device, which weighs 3.77 lb. (1.71 kg) and measures 1.5 x 5.0 x 6.5" (38.1 x 127 x 165.1 mm), delivers up to 8 TB of Solid-State Storage (SSD) with two layers of certified encryption. It supports the PXE protocol so that network clients on a vehicle or aircraft can quickly boot from the encrypted files on the DTS1's RMC storage cartridges. This approach both facilitates software updates for network clients and significantly reduces SWaP by eliminating the need for individual hard disks in each network client.
The RMC is a direct-attached storage device specifically designed for rugged, deployed applications. With its 100,000-insertion cycle connector, the RMC was designed to withstand years of insertion and removal for data storage and transport. Based on industry-standard 2.5" SATA Solid State Drives (SSD), the RMC is scalable from 256 GB to 8 TB today, but can adapt to new SSDs in the future.
Find suppliers & manufacturers of Rugged Data Storage Solutions for Drones & Unmanned Systems >>