Advanced Power Drives (APD), a leading developer of high-performance motor control systems for UAVs (unmanned aerial vehicles) and drones, has partnered with Unmanned Systems Technology ("UST") to demonstrate their expertise in this field. The 'Gold' profile highlights the company's electronic speed controllers, which have been integrated into more than 10,000 aircraft, including a variety of multirotor, fixed-wing and VTOL drone platforms.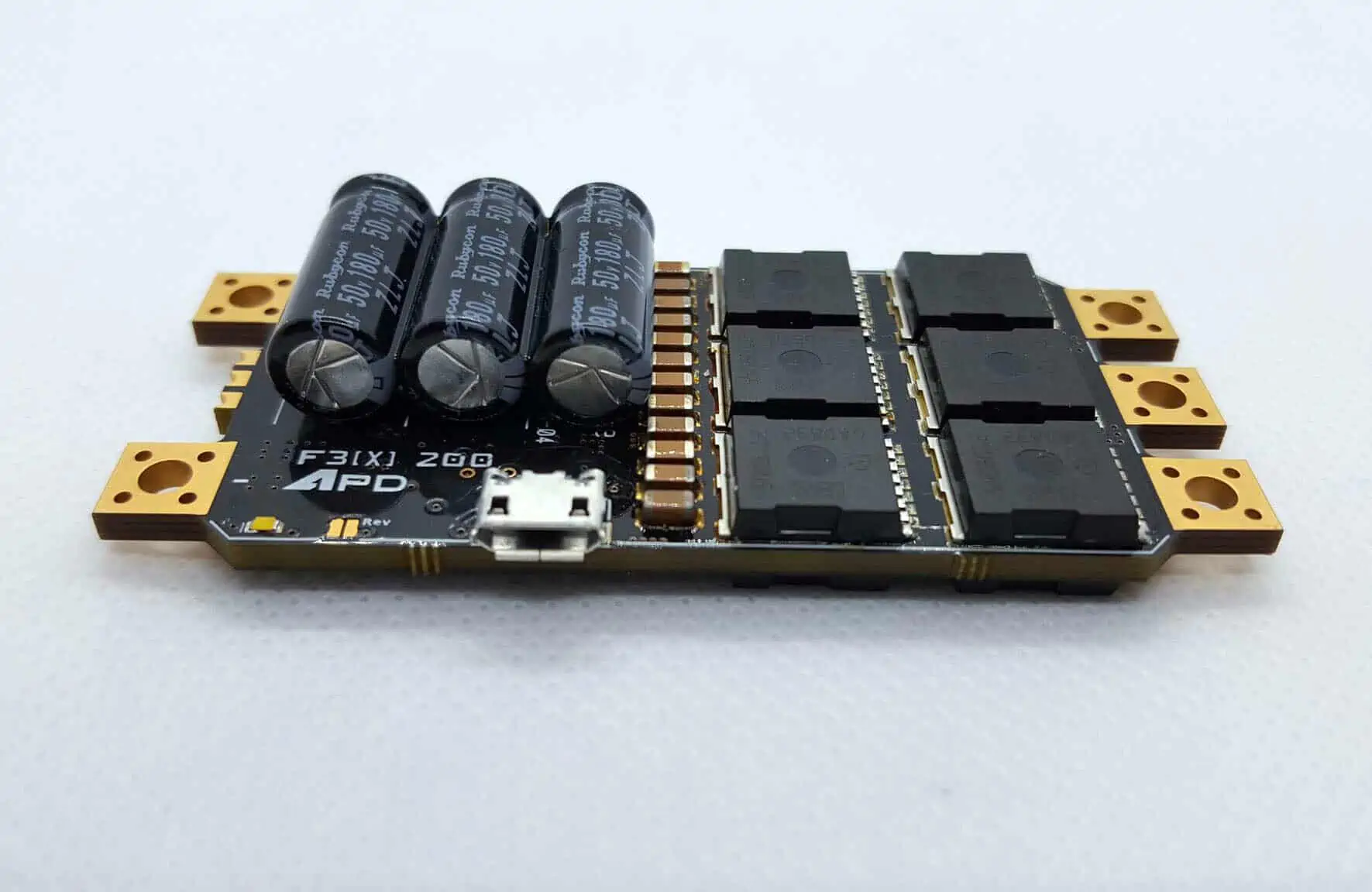 Based on a 32-bit ARM architecture, the F Series ESC boards are designed to provide maximum power-to-weight efficiency, delivering excellent RPM response across a wide range of motor configurations. High-speed processing allows the system to capture every single throttle input command, even at the highest input update rates.
F Series drone motor controllers are compatible with all major drone flight control systems, and are easily integrated into a variety of UAV platforms with plug-and-play installation.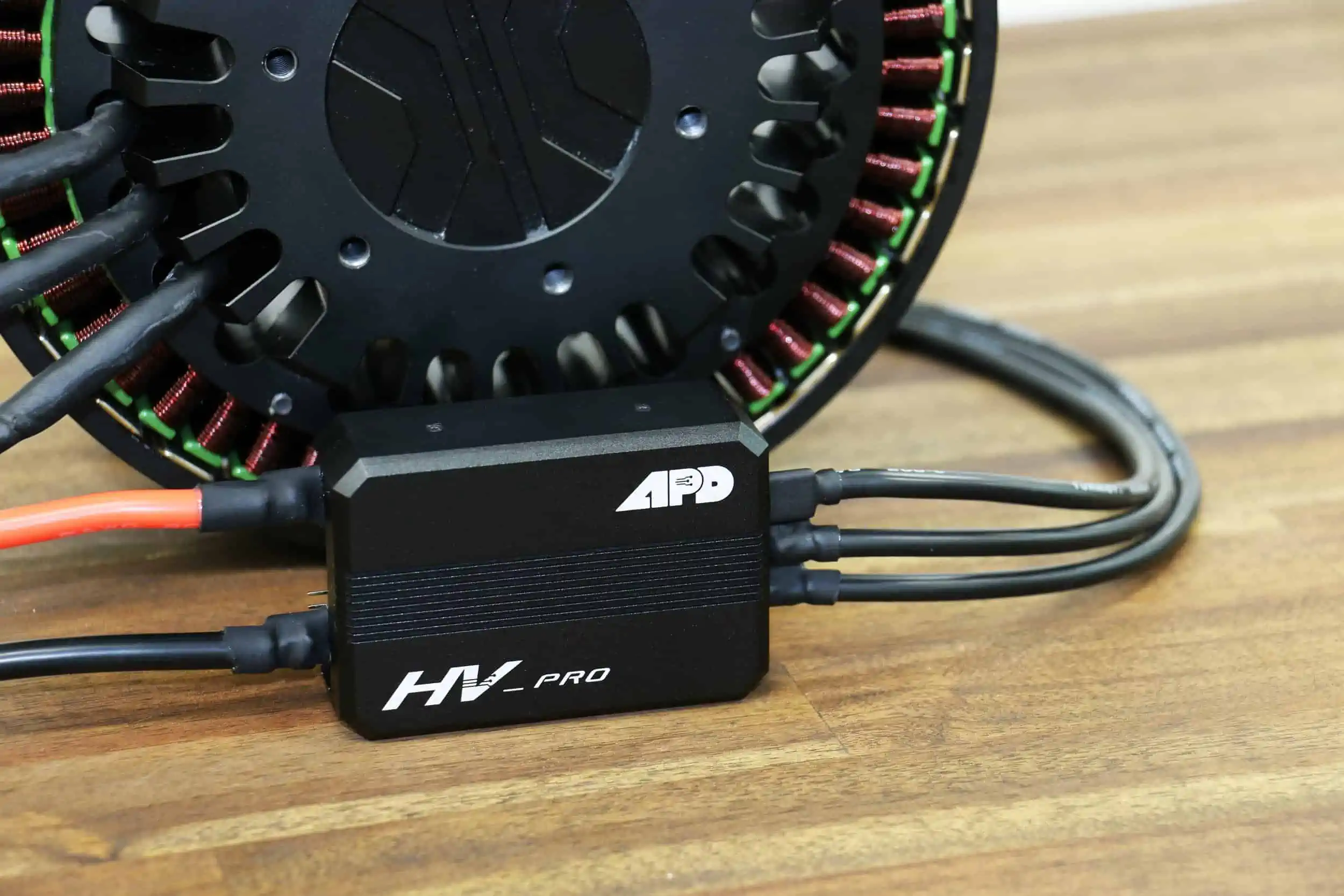 The HV Pro is APD's highest power density motor controller, designed for space- and weight-limited applications where bursts of high power are needed with fast throttle response. The system features proprietary firmware that delivers unmatched low-throttle and starting characteristics.
The HV Pro provides a high-resolution throttle input as well as multiple drive modes to meet a variety of requirements. Other advanced features include PWM-frequency dithering, adaptive motor timing advance, and Active Phase-Current Demagnetisation (APCD).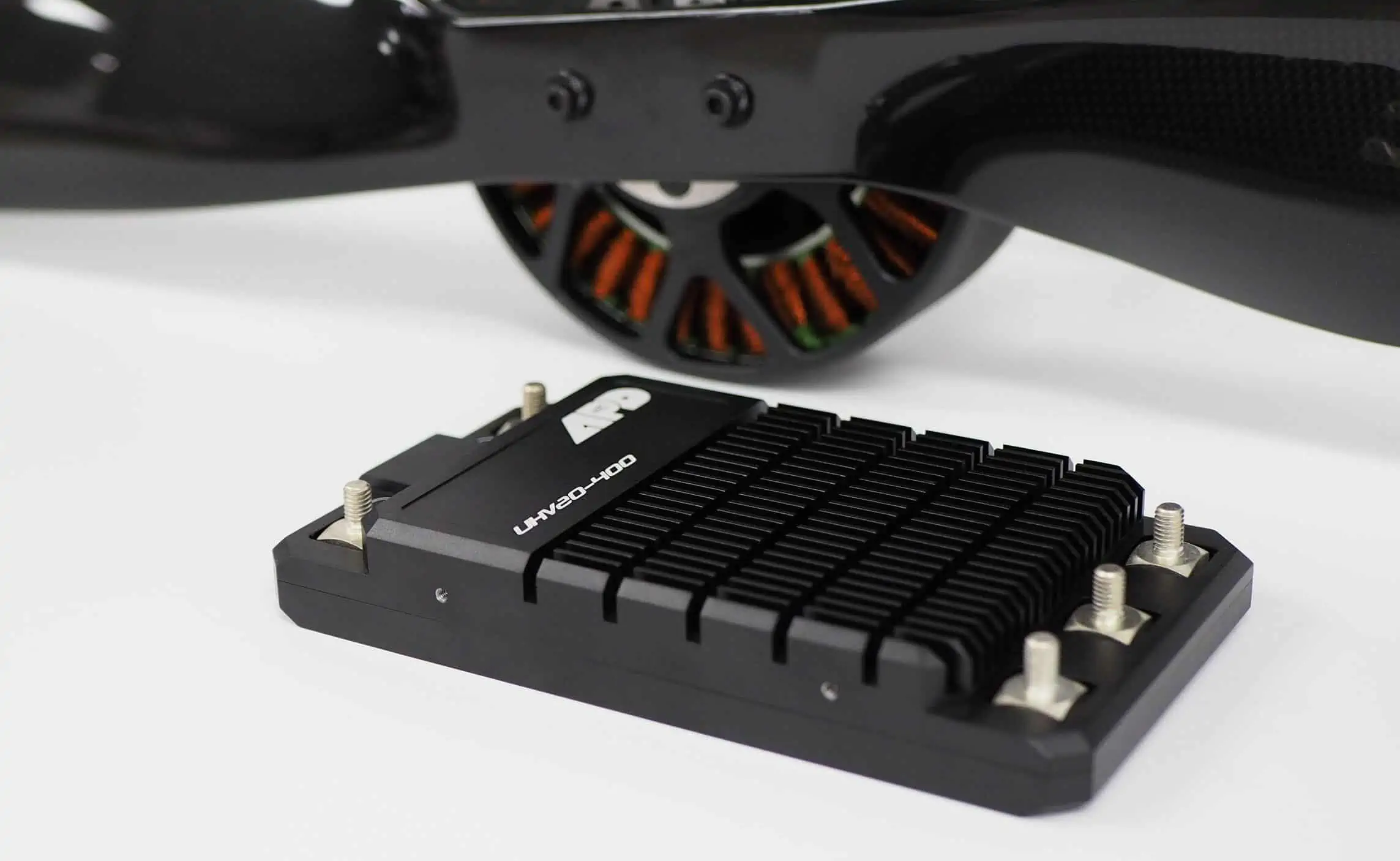 The UHV ESC provides high power output for the most challenging of heavy-lift drone applications, with fast throttle response that is linear over the complete output range. Delivering up to 45 kW, the robust and versatile motor controller can be configured to optimize fast response or drive-train protection.
The UHV is motor-agnostic, requiring no tuning. Advanced features of the controller include PWM-frequency dithering, adaptive motor timing advance, and Active Phase-Current Demagnetisation (APCD) with dynamic synchronous rectification.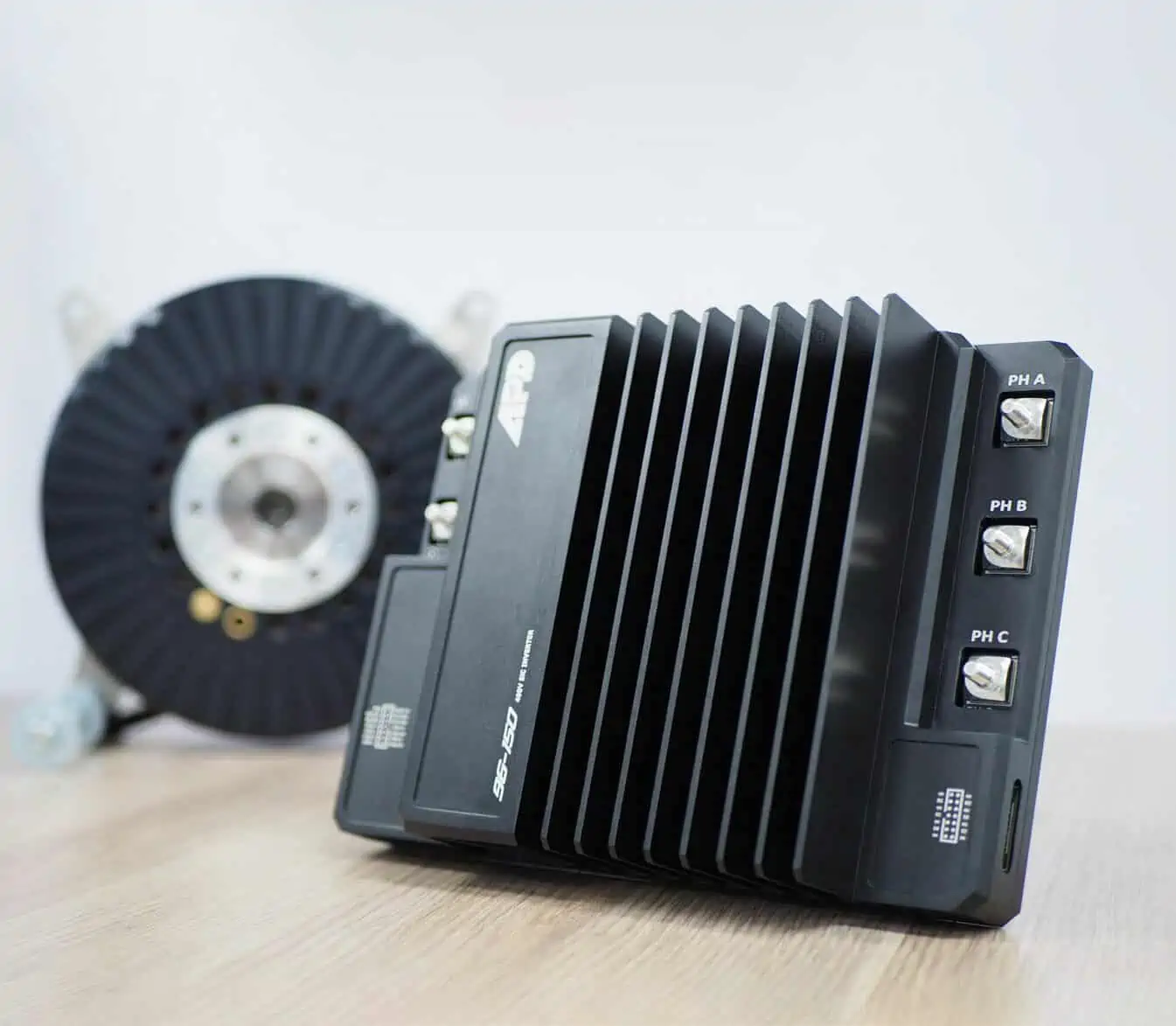 APD's silicon carbide (SiC) high-voltage ESCs are the next generation of motor control, providing enhanced efficiency and power density. Unlike other high-voltage power train solutions, these motor controllers are size- and weight-optimized for UAVs, delivering high power in a small footprint.
The SiC motor controllers are based on wide-bandgap switching technology for maximum efficiency and flight endurance, and can be equipped with BLDC (brushless DC), sine and FOC (field-oriented control) drive variants to suit a range of requirements.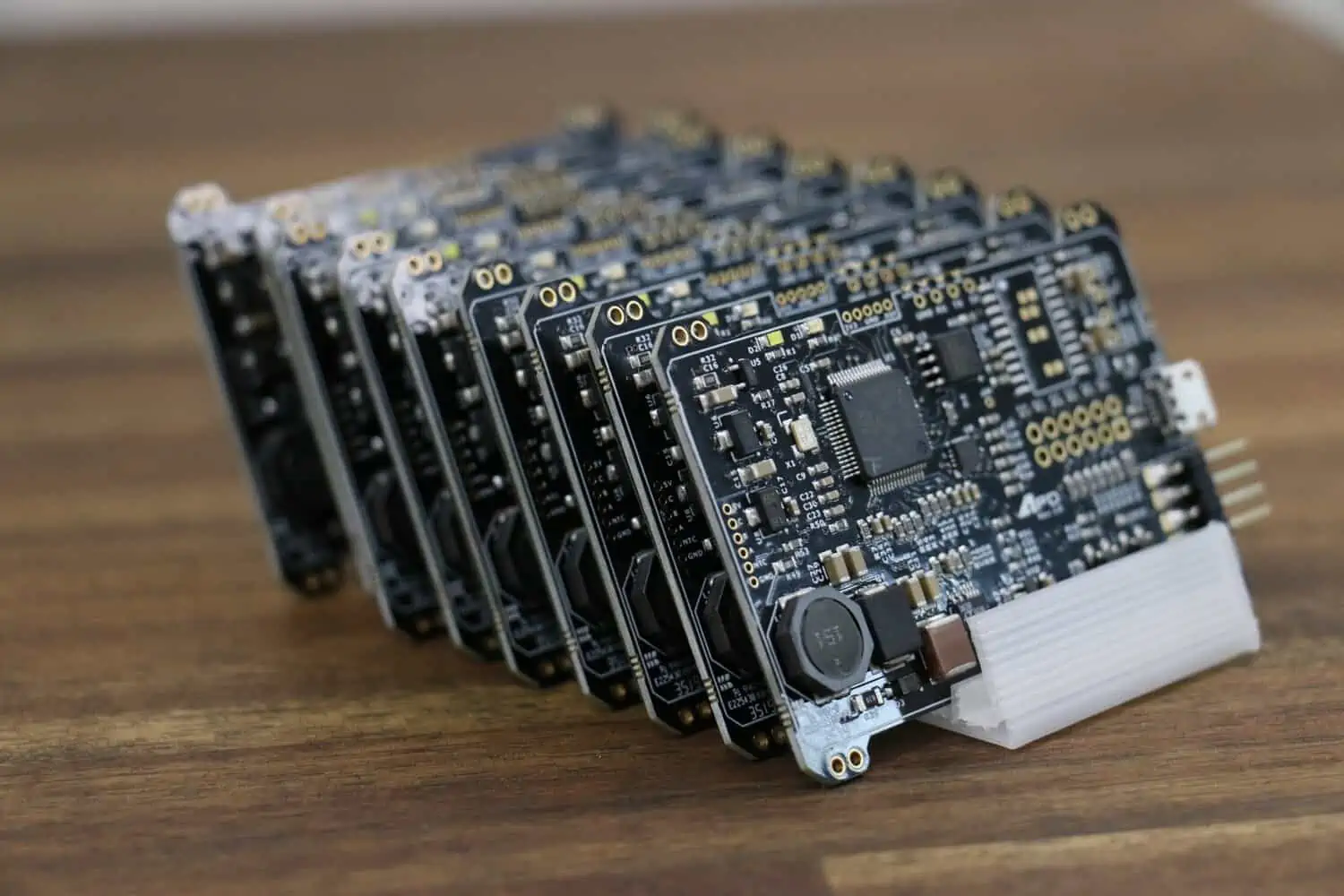 In addition to off-the-shelf solutions, APD also provides end-to-end consultancy for electronics projects, covering the entire lifecycle including requirements specification, prototyping, testing, manufacturing and certification.
The company's expertise is not limited to motor control systems – APD also creates bespoke solutions for demanding powertrain applications, as well as for battery management, DC-DC conversion and solar maximum power point tracking.
To find out more about Advanced Power Drives, and their electronic speed controllers for drones, please visit their profile page: https://www.unmannedsystemstechnology.com/company/advanced-power-drives-apd/