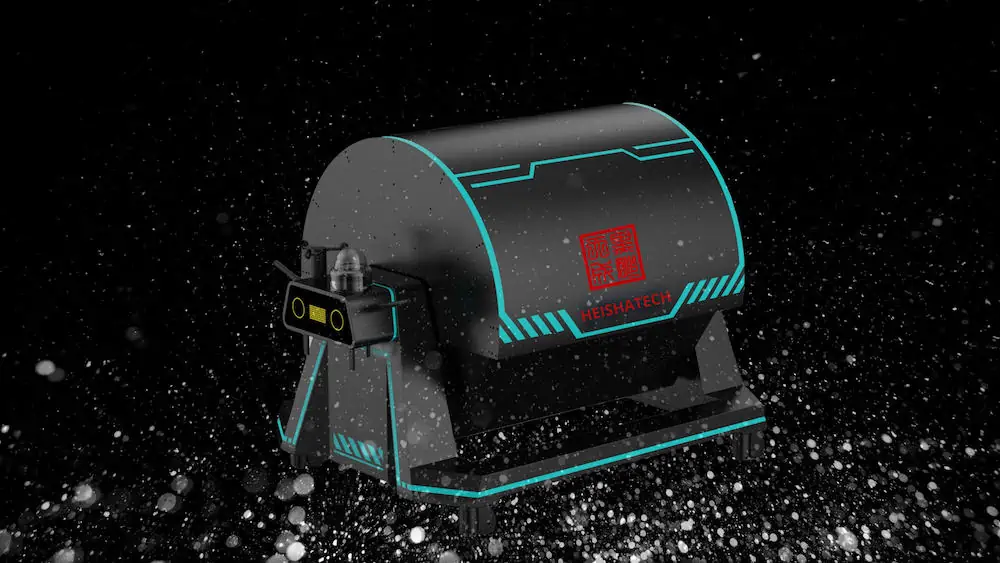 HEISHA, a drone charging station manufacturer, has launched a small Drone-in-a-Box (DiaB) solution compatible with 2s-4s (2 cell – 4 cell) drones.
The D50 drone dock is a compact, portable DiaB with IP55 rating. A smart controlling system utilises multiple sensors to ensure drone charging under safe temperatures and conditions; and the system can be monitored and adjusted remotely.
Compact and comprehensive
Measuring just 91cm in length and 70cm wide, the compact D50 drone docking station weighs 35kg -less than half the weight of alternative solutions already on the market.
Externally the D50 features a drone landing and charging pad, an outside shell, and a weather station. Two major parts form the internal D50 drone dock: an air conditioner and a controlling boards box.
Temperature can significantly influence drone charging. Charging safety is important, with the potential for hazardous overheating should the equipment get too hot. Charging efficiency is also affected by temperature, with drones charging more than 10 minutes faster when charged under optimal temperatures. The HEISHA D50 drone-in-a-box uses the inverter compressor air conditioner and dual air conductors to efficiently address these issues and ensure safe charging conditions.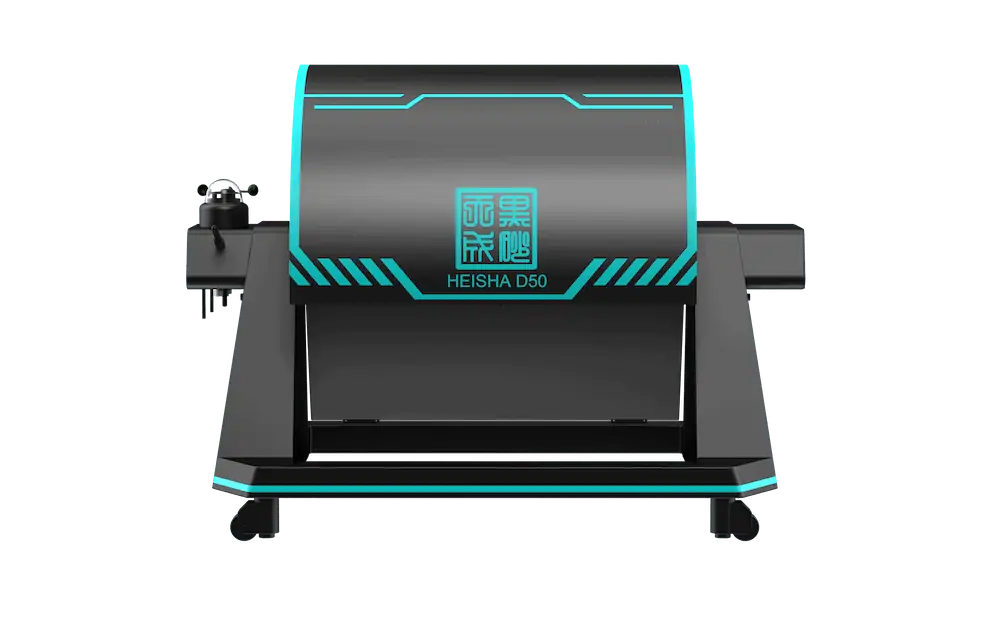 Compatible with most drones
Small drones with 2s to 4s batteries are all compatible with the D50, including the DJI Mavic, and drones from Parrot, Autel, Skydio, and more.
Easy to maintain
The D50 has a Q100 remote monitoring and maintenance system that checks the running situation and identifies any errors online, and can remotely turn on or off the specific unit.
The system also has an on-site PDA adjustment that can be connected to the D50 via USB ports to check and adjust any malfunctions directly. PCB control boards are organized with ports exposed outside for ease of access. The air conditioning unit is of pull-push configuration.
Lower power consumption
The weather station and built-in infrared sensor run quietly to support the whole smart charging process. By working with the high-efficiency air conditioner, the internal dock temperature can be adjusted to the proper degree before charging. The system also features an energy saver mode.
D50 DiaB is easily portable, and can be quickly detached. It has an IP55 rating to enable work outdoors. It also supports MQTT, 485 links, and the SDK is free to download.
D50 drone dock is the smallest drone docking house that HEISHA currently provides. The company also offer larger stations such as the D135 drone dock, for large drones like the DJI M300.