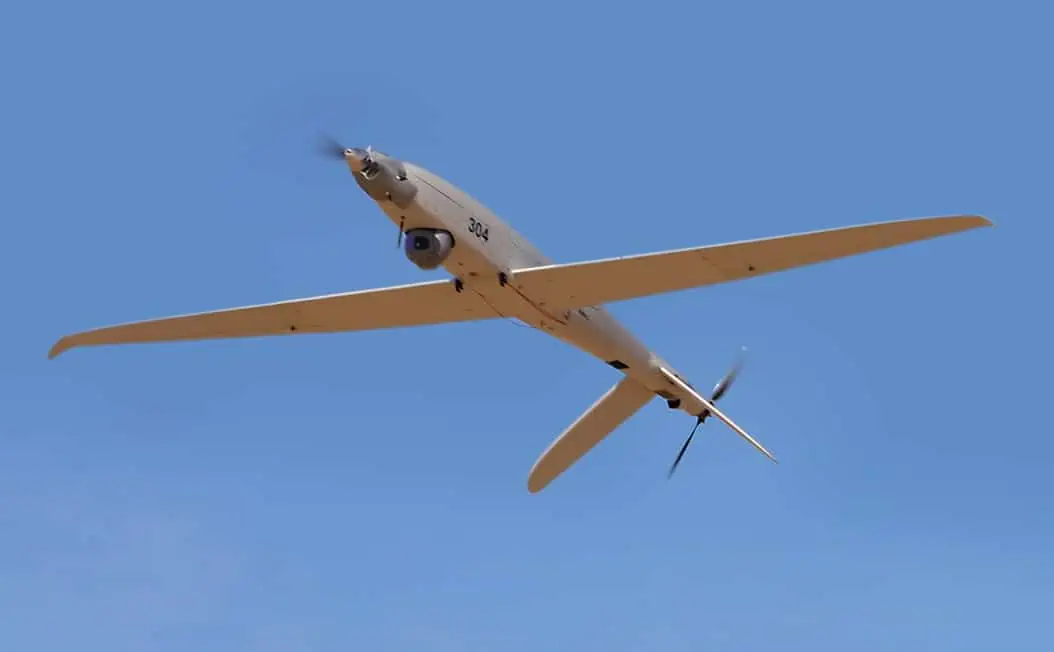 Northwest UAV (NWUAV) has confirmed that it has partnered with Elbit Systems to provide its NW-44 multi-fuel internal combustion engine as part of the hybrid propulsion system for the Skylark 3 Hybrid UAS (unmanned aerial system). The propulsion system, which combines the NW-44 with an electric motor, triples the aircraft's endurance and offers up to 18 hours of operations with no impact on the size or weight, significantly increasing mission effectiveness and cost-efficiency.
The Skylark 3 Hybrid leverages the NW-44 to fly rapidly to the Area of Interest (AOI), and switches to the electrical engine while operating above the AOI. The twin-engine architecture and proven reliability of incorporating the NW-44 into the new Skylark enables one power source to back up the other, providing the dependability and redundancy that delivers the level of safety expected in this specialized field.
The lightweight NW-44 is purpose-built to be a complete turnkey COTS solution for Tier II UAS (40-75 pounds) that require high reliability and easy maintainability. The innovative design virtually eliminates development costs, saving customers millions of dollars and reducing the engineering development cycle by significant time periods. The engine has recently reached the milestone of 21,000 operational hours.
The Skylark 3 Hybrid is based on the Skylark family of small tactical UAS that 27 countries have ordered to date. Skylark 3 Hybrid has a 15.4ft wingspan, a maximum take-off weight of 110lbs, a service ceiling of 12,000 feet, and a range of 74.5 miles. It features dual payload capacity with a "plug and play" interface for a quick replacement of sensors in the field enabling a range of payloads, including high-resolution Electro-Optical gimbals, ELINT, COMINT, laser designators, and others. It is deployed and operated by a crew of two, launched via a pneumatic launcher, and mounted on a vehicle or vessel. Two UAS can be assigned to the same mission, simultaneously managed by a shared Ground Control Station.
NWUAV's Research and Development team is also developing a new 230cc multi-fuel engine to meet future requirements. The NW-230 will provide the horsepower (>15hp) and torque that bridge current capability gaps, including heavy fuel, runway independence, and higher gross weight to support the competition for Future Tactical UAS and other advanced unmanned systems.
Troy Boonstra, COO of NWUAV, commented: "NWUAV is proud to partner with Elbit to bring unique capability to meet the mission requirements of Joint All Domain Operations that future conflicts will present the warfighter."