The federal government has now thrown its support behind a unique new drone training program at Warren County Community College (Warren) that will provide students with skills to help farmers more efficiently evaluate their land and crops and treat and utilize them more effectively, according to Warren President Will Austin.
With the strong support of Rep. Tom Malinowski (D-7) at the request of Warren County Commissioners, the college is receiving $750,000 in the 2022 federal budget for precision agriculture training, a relatively new area of study under the college's fast-growing drone education program.
"This support will help us build another valuable program that trains students for good jobs in this exciting industry, while at the same time developing the technology and trained workforce that will allow farmers to have much better information about their property and their crops," Austin said. "We appreciate the work Congressman Malinowski and our county officials have done to support this effort."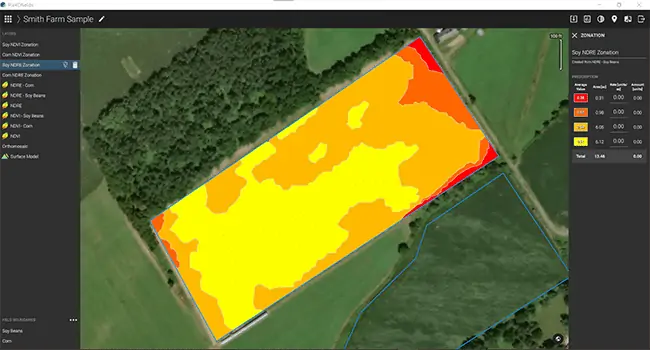 Drone training and precision agriculture
Warren's drone training program has grown quickly from a handful of students at inception to maxing out in Fall 2022, with up to 200 projected to be enrolled over the next two years. The programs, UxS and Precision Agriculture, will be housed in a new state-of-the-art training laboratory and outdoor flight training center funded by the NJ's Securing Our Children's Future grant made possible by Gov. Philip Murphy's Administration.
The students have opportunities to pilot and maintain some 50 drones equipped with the latest technology and learn the mechanics and programming of the robotics involved.
In the precision agriculture program students can learn about ways drones can be used in agriculture to map and study cropland without farmers having to travel through their fields. They can, for instance, evaluate the health of plants and soil with multispectral cameras to tell when water or fertilizer is needed. Robots can fertilize, limit chemical treatments, and even harvest crops, through advanced autonomy and communication between vehicles, more of farming can be automated than is normally found on smaller farms, even as the costs have greatly diminished over the past decade.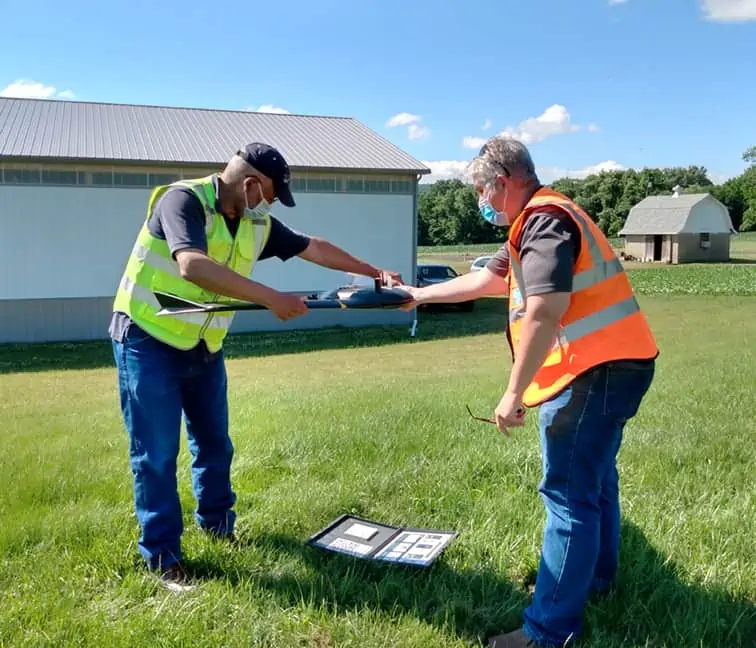 Austin plans to work closely with the local agriculture industry to incorporate the technology in their farming, particularly those providing fresh food for human consumption where land and crop management may be the most critical.
"While it is important for our farmland to provide corn feed for livestock and poultry, there is a growing awareness after COVID and now the Ukrainian crisis that we need to grow healthy food that the public is demanding, and this technology can help farmers hoping to fill that need by making their farms more efficient, more profitable, and varied," Austin said.
Value to the community
"That's speaking my language" said US Congressman Malinowski, "realizing the capacity of our constituents, investing in them, and allowing our communities to overcome these challenges with ingenuity. Our role is ensuring that we fund these important advances." Congressman Malinowski, after carefully considering a variety of projects, said that he gave the Warren bid for the funding his full support because of its value to the agriculture industry, particularly smaller farms, and its potential to create careers for area students.
"I hope this is an incentive for young people to get training in this new technology and stay in the county and work in the vital field of agriculture producing greater crop yields and ensuring an enduring food supply for our nation," he said. "I hope this is the start of something really important that serves Warren County in a number of ways."
County Commissioner Jason Sarnoski also expressed his appreciation for the recognition that the program was getting.
"Warren County and especially former Freeholder Ed Smith began work on the drone program in 2015 in the hope that it would help our community in ways like this," he said. "Last year the commissioners wrote to our congressional representatives asking them to support it. I am glad that all our hard work is paying off in ways we envisioned nearly a decade ago."
Drone use in precision agriculture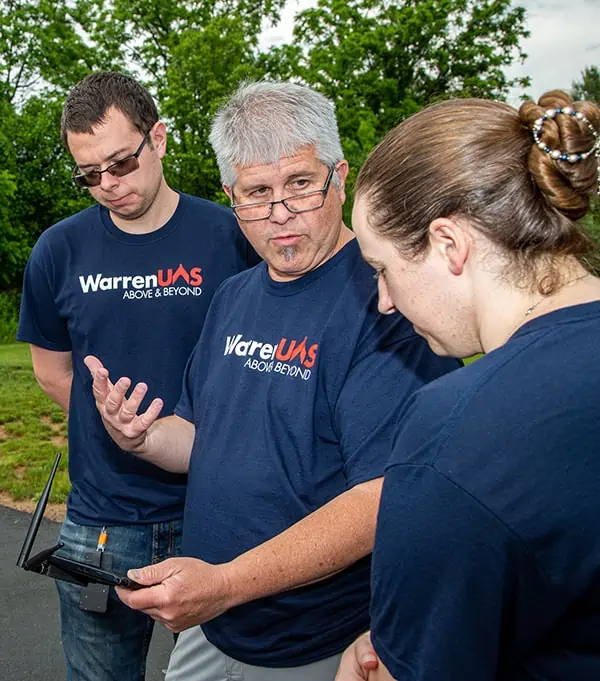 Precision agriculture offers a number of benefits. Farmers can use drones to evaluate their fields without hiring aircraft or satellite time and can avoid repetitive and less informative trips through their property. They can analyze growth and plant health and get better information for potential yields, even finding weak points and problem areas where increased planting or other mitigation is needed. The application of pesticides and nutrients can be more precise, along with information about drainage and absorption to more accurately gauge watering, a major cost-savings.
Austin notes that he is continually receiving calls from employers looking for trained drone pilots for utilities, construction, security, real estate, aerial photography and a growing list of other uses, and he thinks their application to agriculture will explode.
"These students will be on the cutting edge of this new technology that supports farms and farmers in the essential work they do. That is an opportunity that fits perfectly in our mission of educating students to participate successfully in the workforce and play a beneficial role in their communities."
Federal support and funding
Obtaining this federal funding has been one of several initiatives Austin and Warren are involved in within the drone industry. The college obtained a rare waiver to fly drones over populated areas with new safety technology even before the federal government broadly approved the activity. It also has been a key advocate for federal action allowing drones to safely fly out of the sight of their operators, which federal regulators recently announced they are approving. In February, Warren submitted its request for an FAA waiver to fly beyond visual line of sight (BVLOS), essential for large agricultural area analyses, with the assistance of Censys Technologies Corporation. The application is currently under review, with an answer expected within days.
In addition, it has recently announced a key collaboration with Embry-Riddle Aeronautical University, one of the nation's top schools for aviation. The partnership will allow students and faculty to collaborate and will create a smooth pathway for Warren graduates to continue studies at Embry-Riddle.