UAV Works, a leading developer of electric VTOL UAVs (unmanned aerial vehicles), has partnered with Unmanned Systems Technology ("UST") to demonstrate their expertise in this field. The 'Silver' profile highlights how their fully autonomous carbon fiber drones, which feature a novel non-linear four-propeller design, can be used for a variety of different applications, including security, surveillance, mapping and transportation.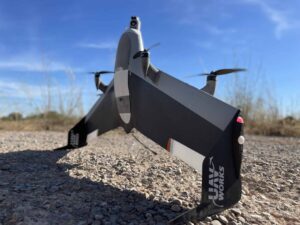 The VALAQ Patrol 120 is a long-range, fully autonomous electric VTOL UAV specially designed for surveillance, security and emergency response missions. The fully electric aircraft provides up to an hour of continuous flight with payload equipped, and features highly intuitive operation and mechanical simplicity.
Equipped with a NextVision Colibri 2 gyrostabilized EO/IR payload, the drone is able to capture high-resolution images and to record and stream HD video with automatic object tracking, making it ideal for surveillance operations. The UAV allows control, telemetry and video streams to be managed independently, and video streams can be redirected to different ground control stations or base locations. Reliable connectivity is assured with both a direct RF link and 4G/LTE communications.
The robustly-designed VALAQ Patrol 120 UAV features a full carbon fiber construction, with a retractable landing gear that allows safe and stable landings even in high wind. With almost silent operation and no primary radar footprint, the aircraft can perform highly effective surveillance at altitudes of just 120 metres.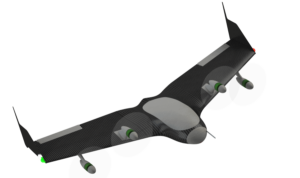 The VALAQ Mapper 120 is a fully electric VTOL UAV specially designed for long-range autonomous mapping and photogrammetry missions. The highly efficient mapping drone delivers up to 50 minutes endurance while carrying its payload, and combines the flight advantages of a fixed-wing platform with the ease of deployment of a multirotor.
The UAV is equipped with a 36.4 MP Sony a7R camera for high-resolution imaging, as well as the fully integrated Emlid Reach M2 PPK GNSS system, which provides georeferencing of all images for superior precision and accuracy.
The RF datalink provides a robust control and telemetry connection at distances of up to 20 km, and an optional 4G LTE communications module allows this data to be transmitted and received over the internet.
To find out more about UAV Works and their unique electric VTOL UAVs, please visit their profile page:
https://www.unmannedsystemstechnology.com/company/uav-works/